22 October | 18:00 – NTF HUB , Big Hall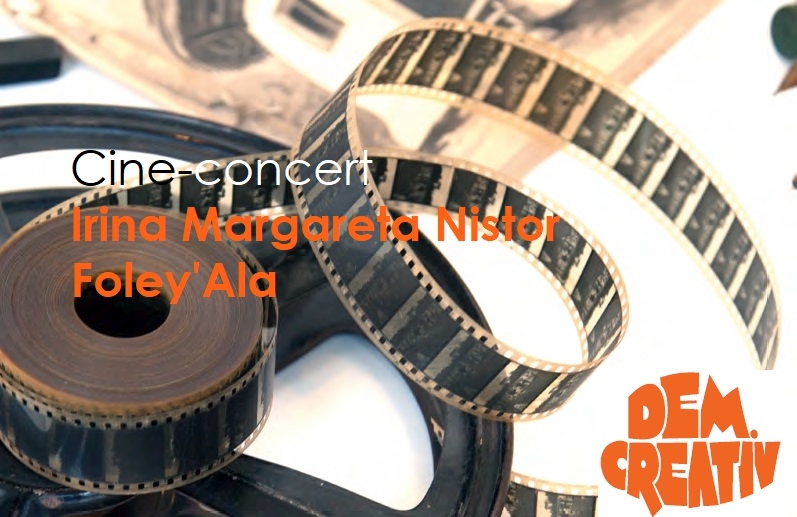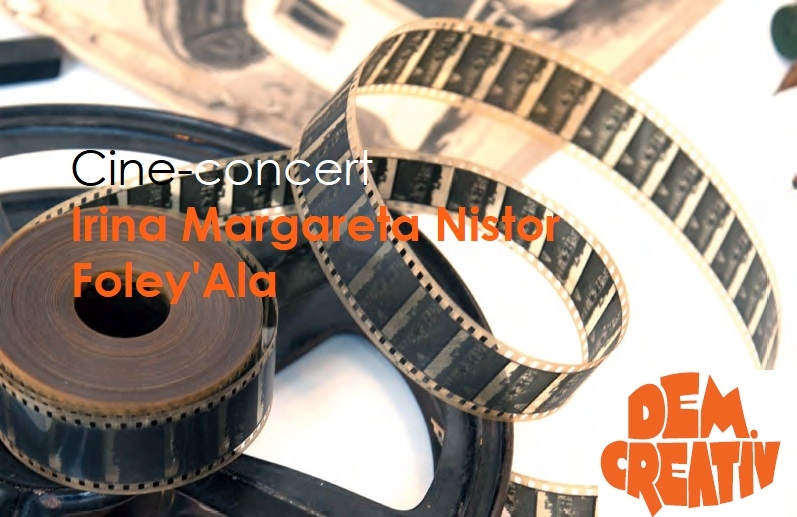 CINE-CONCERT IRINA MARGARETA NISTOR & FOLEY'ALA
Original Score – Foley'Ala (Bucharest):
Alin Zăbrăuţeanu – foley, electronics, live processing
Alexandru Andrieș– voice, electronics, percussion
Maria Petrescu – oboe
Radu Rădescu – percussion, concept, editing
Irina Margareta Nistor – The Voice of the Movies
Introduction to the life and work of Dem Demetrescu: Adrian Buga
Screening and live sound design.
Unpublished footage (1936-1939) by Dem Demetrescu (52 min.)
With the support of Dem Creativ platform
"1939. 80 years ago, while Hollywood launched the exceptional "Gone with the Wind" or the chanting and enchanting "Wizard of Oz", and Cannes strove to create a festival to counterbalance Venice, that had too obviously turned fascist, pro-Nazi, Romania was a flourishing, fascinating country, passionate about preserving the image of a splendid destiny, to be soon interrupted, for half a century. An artist of black and white frames, sadly forgotten today, Dem. Demetrescu invites to a journey through time, accompanied by the original music composed by Foley'Ala, bringing back to life a series of images, meticulously collected and ordered by Adrian Buga and Radu Rădescu! A cine-concert, a puzzle with a theatrical commentary at its best."– Irina-Margareta Nistor
Dem Demetrescu or simply DEM., as he signed his entire inter-wartime oeuvre, is well- known especially as a magazine and children's books illustrator, painter and photographer. But it is little known that he was also a creator of animations and films. His documentary "Ethnographic Romania", started as a film project meant to illustrate the homonymous, unfinished atlas of 1938. Fragments of animations and documentaries dating back to 1936-1939 were preserved, but never edited, in absence of a script. Through the efforts of Dem Creativ, a platform dedicated to the recollection of Dem's body of work, and with original soundtrack, the cine-concert presents a collection of original film material never published before, the full content of Dem's footage: the animation to the images of "Ethnographic Romania" (with live commentary inspired by the original texts), an unfinished version of the animated film "Mother-goat and Her Three Kids" and documentary footage from a series on socio-economic, cultural-ethnographic and Romanian tourism promotion themes, that includes footage of various kinds of ceremonies and celebrations, and even some that describe the monastic universe. This archive footage brings a suggestive image of the rural and urban inter-war richness and diversity, a re-discovery of an unfairly forgotten film artist.