18 October| 18:00 – I.L.Caragiale National Theatre, Atelier Hall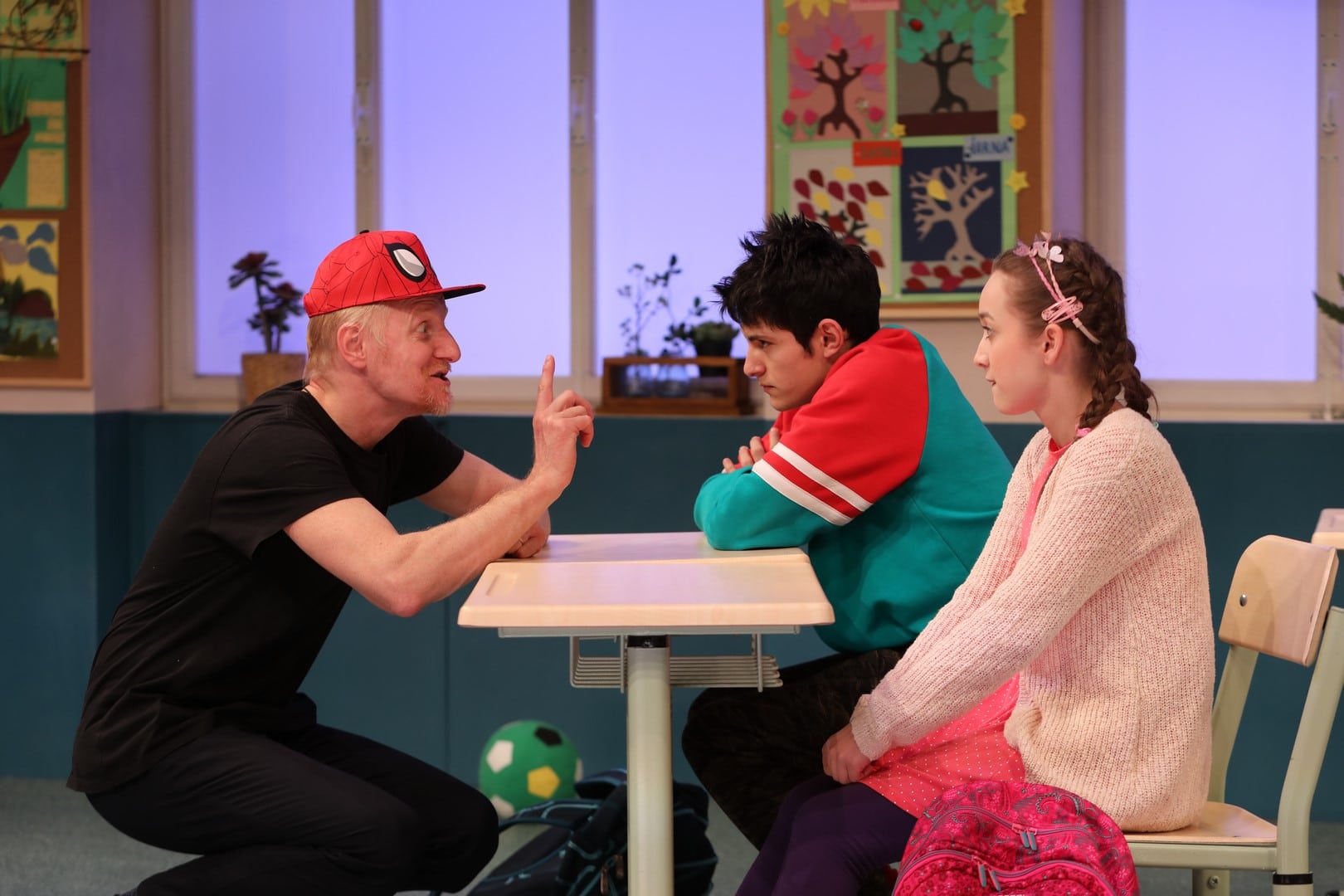 Brian and Donna's nine-year-old son is in trouble. At least that is what his teacher claims. He also says a psychologist should see him. But Brian and Donna, who recently broke up, never liked school, they never liked teachers.
Translated by: Andrei Marinescu
Cast:
Ray Mccafferty: Richard Bovnoczki
Brian Costello: Gavril Pătru
Donna Costello: Alexandra Sălceanu
Jayden Costello: Ciprian Nicula
Kaylie: Sandra Ducuță
Directed by: Felix Alexa
Set Design: Andrada Chiriac
Soundtrack: Felix Alexa
Light Design: Felix Alexa
Duration: 1 h 40 min  (no intermission)
"I.L. Caragiale" National Theatre, Bucharest
English surtitles
An explosive confrontation between parents, teacher, pupils, both amusing and tense, "Class" is a multi-award-winning play on learning difficulties: in school, in life, anywhere. Written in a cinematic style with non-linear, interlinked scenes, "Class" is a text in which the apparent simplicity of dialogues and actions counterbalances the endless depths and complexities beyond the surface of words. A play as a true snapshot of 21st century society, seen with humour and drama, a comprehensive study of the family and educational system.
"'Class' is a social play just as much as it is extremely humane, intimate, delicate and violent through its significance. An image filled with humour and sensitivity of social, school, couple relationships. In a deeply corrupt Romanian society, including the education system, this show is a necessary alarm signal, but also a form of exorcising our own frustrations and weaknesses.A way of facing directly and bravely our own frailty, of which we sometimes are very afraid. My play proposes a humourous and tender way of healing that fear of our own selves." (Felix Alexa)
Foto: Florin Ghioca