26 October | 16:00 – NTF HUB, Arce Hall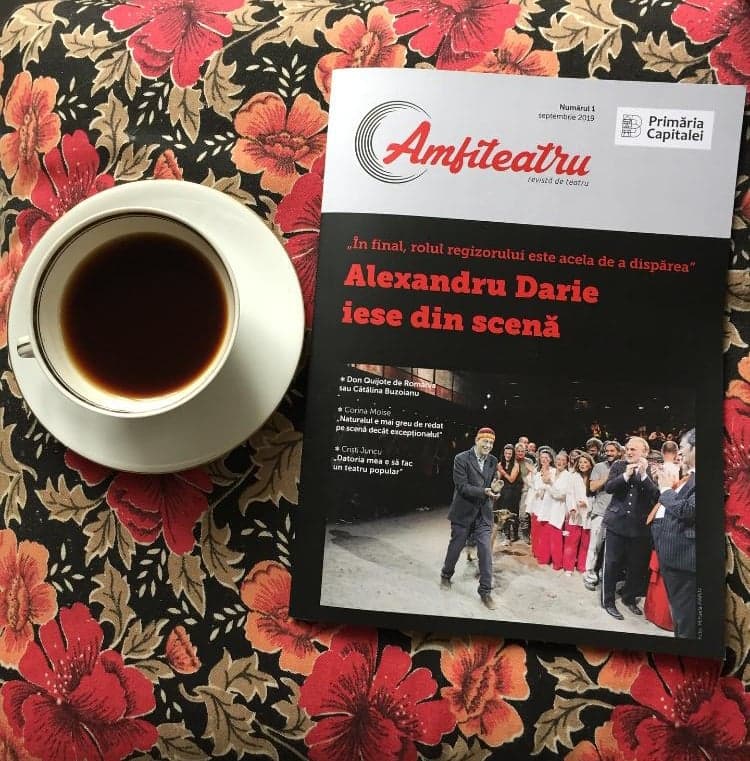 On the occasion of the launch of the youngest theatre magazine, Amfiteatru.
"In a world not extremely favourable to theatre criticism, we are creating a new theatre publication. And we are calling it "Amphitheatre", because an amphitheatre is at the same time a space for debate and for performing. These are the two components we will offer in our virtual or printed pages.
Monica Andronescu, Dana Ionescu, Alina Epîngeac, Elena Coman, Irina Cerchia and Mircea Morariu, and we, who invite you to discover "Amphitheatre", think of theatre criticism as a form of creation. Grotowski once said the art of the actor is extremely unrewarding. There is nothing left, except for criticism… And, somehow cynically, he also said that be it "good" or "bad", criticism never does it justice. Still, in this world in a permanent rush, in this often inattentive world, we aim at contradicting Grotowski and at trying to "do justice" to the wondrous world of theatre, in the middle of the ocean of the ephemeral, where we stand." – Monica Andronescu