21 October| 18:00 – Odeon Theatre, Studio Hall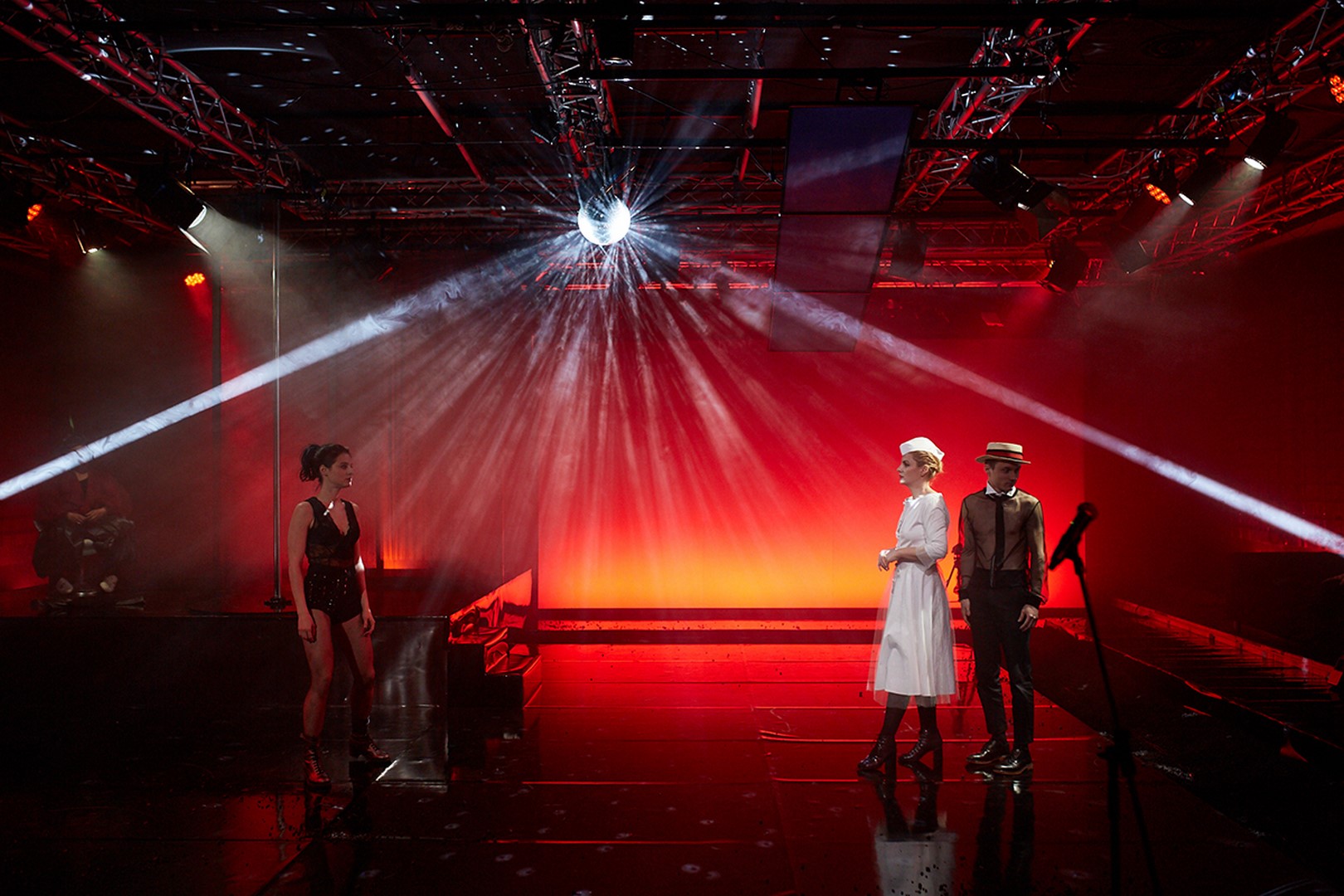 "Delirium" explores a world without morals, depicting the human condition in a harsh and uncompromising way.
Translated by: Vlad Massaci
Cast:
Dimitri: Mihai Smarandache
Feodor: Marius Damian
Katerina: Meda Victor
Grușenka: Sabrina Iaschevici
Ivan: Alexandru Papadopol
Alexei: Vlad Bîrzanu
Smerdiakov: Cezar Antal
Father Zosima's voice: Constantin Cojocaru
Directed by: Vlad Massaci
Set Design: Adrian Damian
Costumes: Luiza Enescu
Choreography: Răzvan Mazilu
Original Score: Vlaicu Golcea
Light Design: Andrei Délczeg
Video Design and Graphics: Ioana Bodale, Mircea Ilaș
Sound Design: Vlaicu Golcea
Duration: 2 h 35 min   (no intermission)
Odeon Theatre, Bucharest
English surtitles
Suitable for ages 16 and above. The performance contains loud sounds and strobe light. It is not recommended to photosensitive and to epileptic persons.
The determined brothers and their despicable father are each driven by an individual mix of passion, intellect, faith and frustration. Feuds over women and money ensue and bad blood runs deep, as beliefs and spitefulness ignite a frenzy of emotion so strong it is impossible to contain.
Foto: Adi Bulboacă