21 October| 18:00 – Excelsior Theatre – Ion Lucian Hall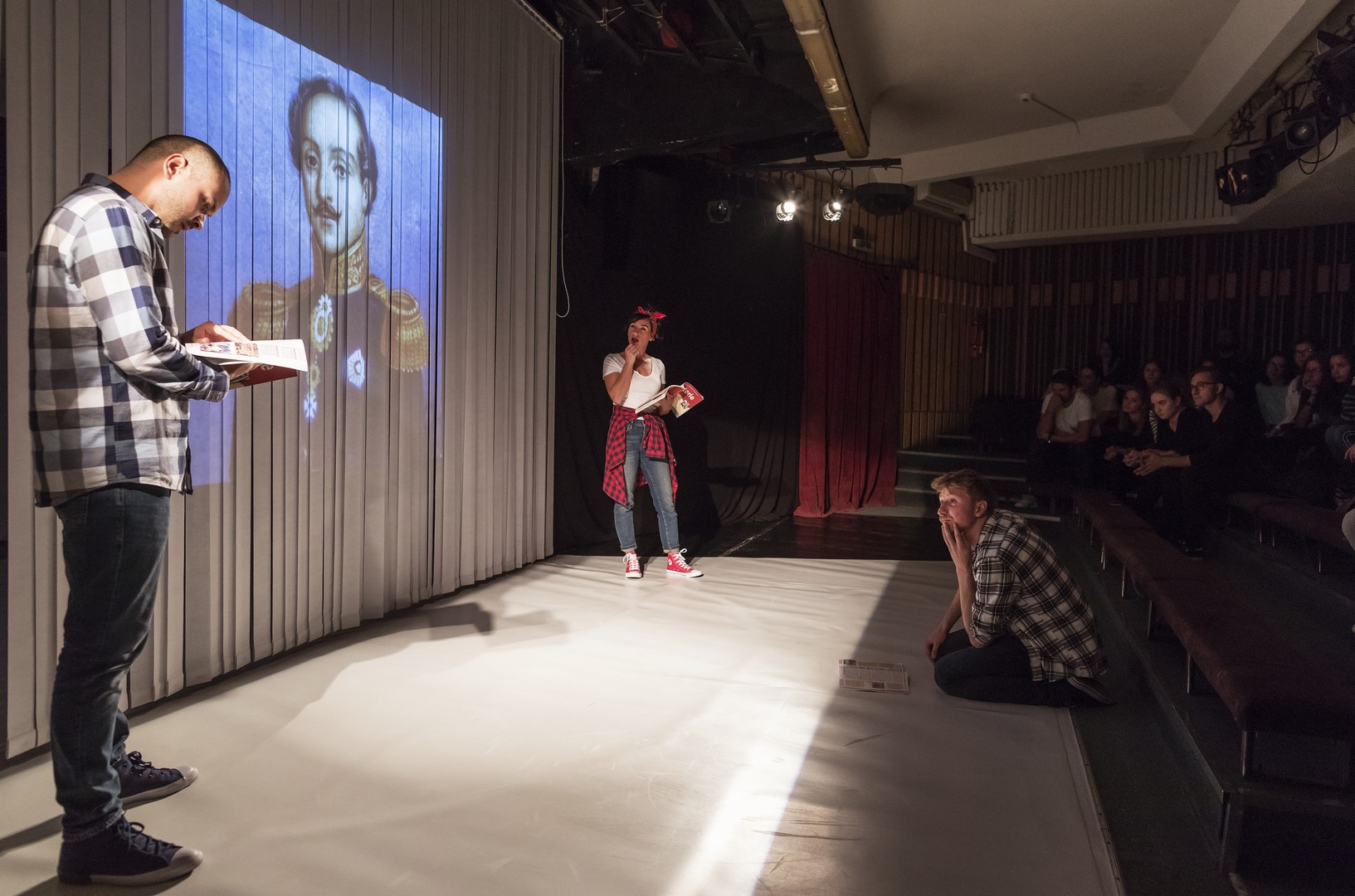 The result of a collaborative creative process coordinated by theatrologist Oltița Cîntec, "History in the First Person" is a theatre re-reading of the relations between the individual history of each and every one of us, and official history, as recorded by historians.
Project team:
Oltița Cîntec (coordinator)
George Cocoș
Diana Roman
Alex Iurașcu
Collective directing
Shooting: Alexandru Condurache
Video Design: Andrei Botnaru
Original Score: Diana Roman
Duration: 1 h  (no intermission)
"Luceafărul" Theatre, Iaşi
English surtitles
Suitable for ages 14 and above
This devised theatre performance was born out of a research process managed by the team, who studied archives and libraries, read press, journals and scientific literature, used their autobiographies, collected verbatim opinions of experts and of several generations in their own families, developed improvisation exercises with a focus group and made a selection to be included in the show, conducted an online survey, receiving survey answers from people of different ages and various occupations. Amongst others, the dramatic platform of this production includes references to the common perception on the events in 1989, what it is like to be a prince nowadays, a direct descendent of Grigore Alexandru Ghyka, the ruler before Alexandru Ioan Cuza, the war described by fighters via mail, memories or testimonials, how we take part in contemporary history in real-time, the history to which we are connected online.
Foto: Andrei Botnaru