21 October | 18:00 – Small Theatre, Atelier Hall
22 October| 18:00 – Small Theatre, Atelier Hall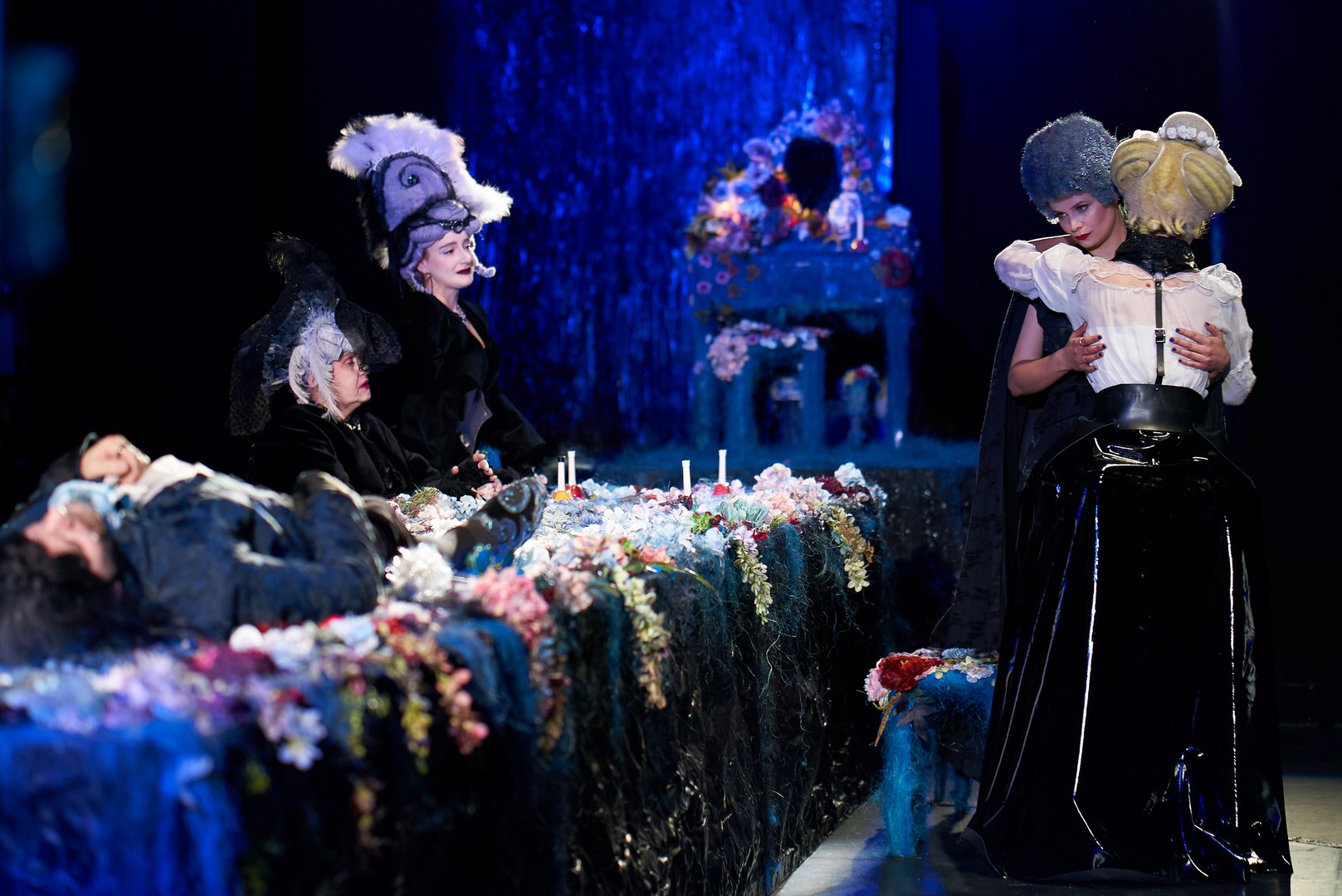 The play "Les liaisons dangereuses", directed by Cristi Juncu, presents a story about the intrigues of a love game, in an enchanting space imagined by the set designer Cristina Milea.
Translated by Irina VelcescuAfter the novel "Les liaisons dangereuses" by Choderlos de Laclos
Cast:
Valmont: Florin Piersic Jr.
Madame de Merteuil: Diana Cavallioti
Madame de Tourvel: Alina Rotaru
Danceny: Cezar Grumăzescu
Cecile de Volanges: Silvana Mihai
Madame de Volanges: Ana Bianca Popescu
Rosemunde: Rodica Mandache
Emilie: Beatrice Peter
Azolan: Ionuț Vișan
Directed by: Cristi Juncu
Set Design and Costume Design: Cristina Milea
Original Score: Ada Milea
Duration: 3 h 15 min (with intermission)
The Small Theatre, Bucharest
Suitable for ages 14 and above
The protagonists – the marquise de Merteuil and the viscount de Valmont, former lovers – choose to become rivals, in a competition based on seduction and revenge games. Merteuil dares Valmont to corrupt the young and innocent Cecile de Volanges before her marriage, but Valmont is chasing another target, the heart of the virtuous Madame de Tourvel. Both protagonists will fall in their own traps when they realize that, in front of the true love, their souls are more vulnerable than they thought to be.
 "The idea that the human mind can know and master the world (not at all unknown to the times we are living) also dictates the behaviour of the protagonists of our play, a viscount and a marquise. Their revolution does not try to crash a traditional state order, but is proposing itself to break apart an empire never defeated – the one of the feelings." (Cristi Juncu)
Foto: Bogdan Catargiu