24 October| 21:00 – Rmanian Playwrites' Theatre, "Ion Băieșu" Hall
25 October| 17:00 – Romanian Playwrites' Theatre, "Ion Băieșu" Hall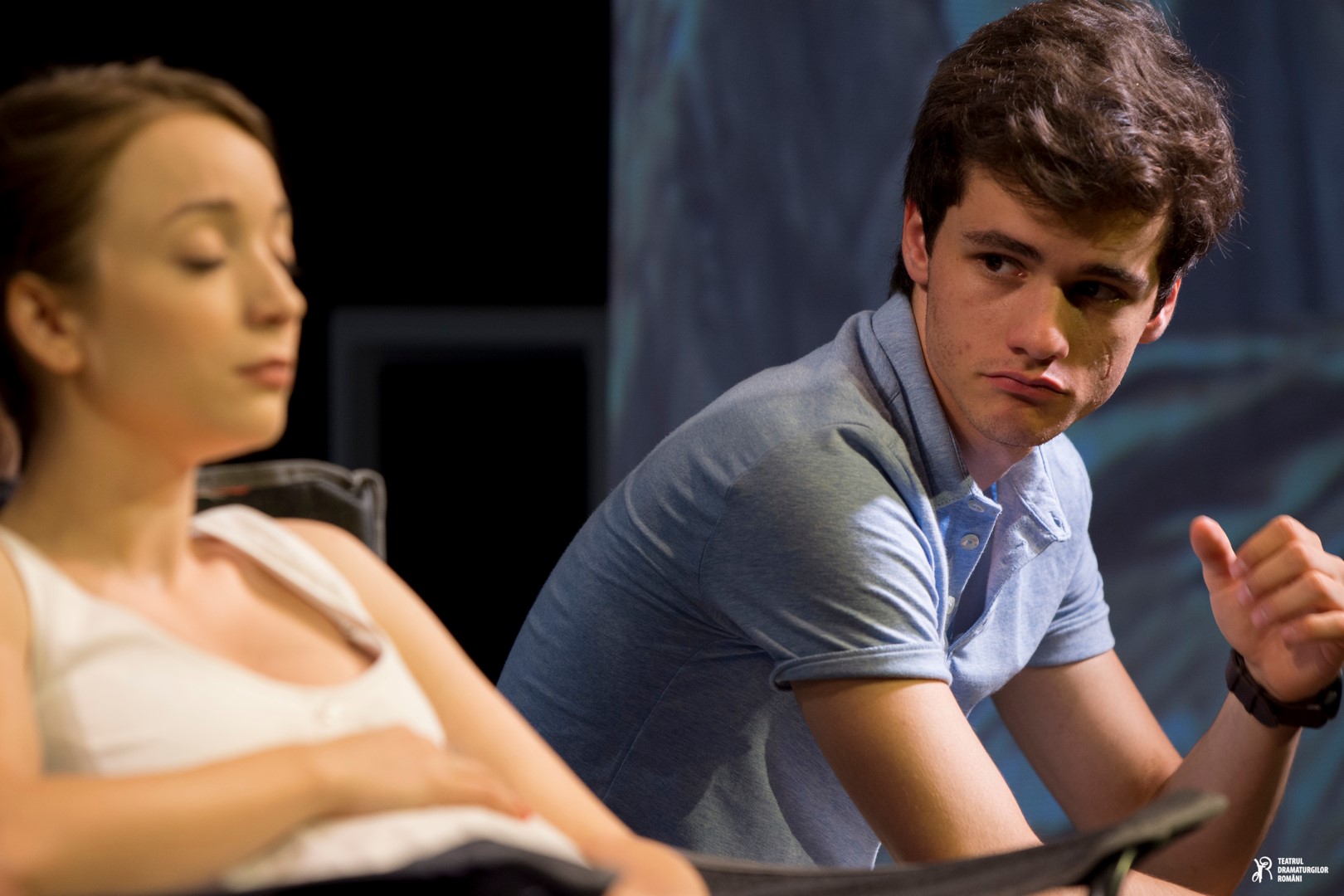 It is often said that tenderness can save the bonds between people, which are so fragile. The show directed by Felix Alexa portrays – with sensitivity and humor – all the expressions of tenderness, this vitally important feeling in our daily lives.
Staging: Felix Alexa
Cast:
Man 1 / Client / He: Șerban Pavlu
Woman 2 / Woman at the bar: Catrinel Dumitrescu
Woman 1 / Hitchhiker / She: Ada Galeș
Billy / Man 2: Ștefan Iancu
Catherine: Sandra Ducuță
Directed by: Felix Alexa
Set Design: Andrada Chiriac
Soundtrack: Felix Alexa
Light Design: Felix Alexa
Video: Auraleye
Duration: 1 h 30 min  (no intermission)
 The Theatre of Romanian Dramatists, Bucharest
English surtitles
Juggling happiness, hope and disappointment, "On tenderness" tells the story of some meaningful encounters where all the characters of the play, who seem to live in some kind of trance, rediscover ways of knowing and expressing love. Matei Vișniec`s play gives the spectator the chance of an irreversible revelation – that of tenderness encapsulated in details.
"On tenderness" is a memorable show in all its facets, an island where everybody can land from time to time, if they want to take a breath of fresh air and distance themselves from vulgarity and the race to nowhere", as the playwright himself declares.