20 October| Vernissage: 16:00 – NTF HUB, 'Memorie' Hall
21 – 27 October| NTF HUB, 'Memorie' Hall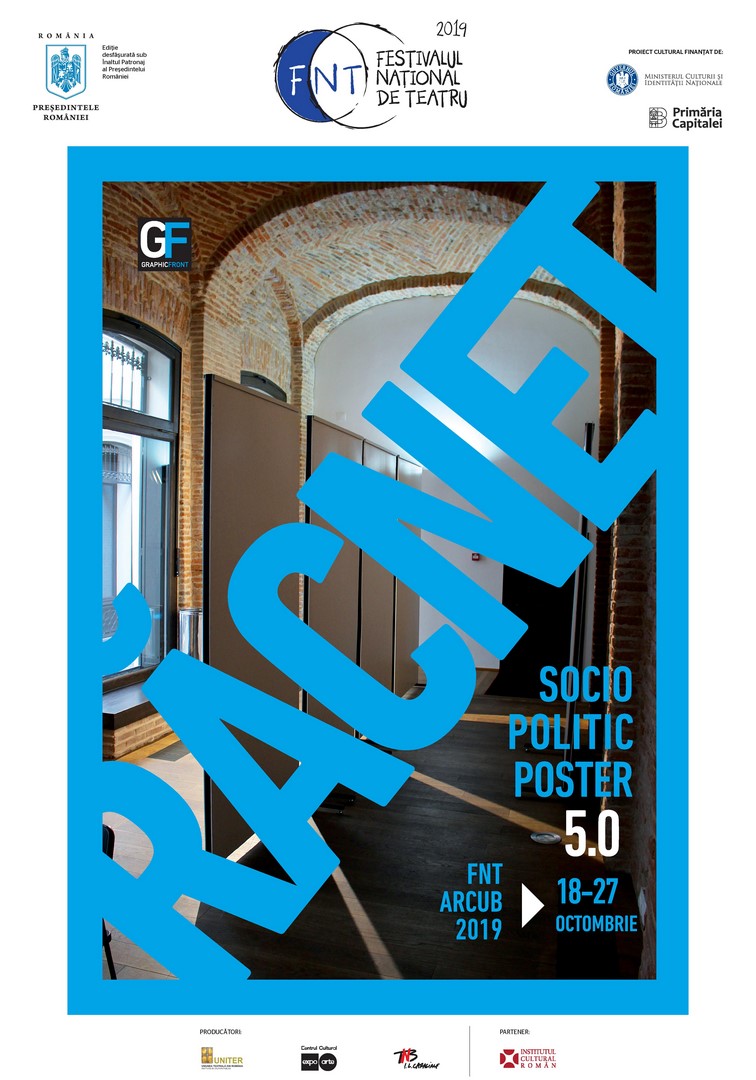 "Can a poster change the world? It certainly cannot, but it is more than obvious that graphic design can become a form of protest which, alongside the other forms, could maintain the immune system of society functional. Creativity, this form of freedom, is one of the most important acquisitions of Romanians in the last 30 years, that have passed after December 1989.
This exhibition is not necessarily about the artists exhibited, it is more about their answering to our call. The artistic act taking a stance towards the daily problems of society is a sure sign of our society's recovery from its rotten, dormant state. And it surely adds to the other forms of protest.
Roar started out of a feeling of helplessness. We felt like going out in the street to protest did not have an effect, and we thought there must be another way of expressing things. So we used what was most handy for us: the pencil, the brush, the colour, the computer mouse. Therefore, we created a new page, started to work on it and gave a call to our friends and fellow professionals.
Roar has not reached its fifth exhibition, it gathers around thirty artists, and one third of them live abroad. The success of the exhibition is due not only to growing number of artists, but especially to the demand of taking the exhibition to more and more cities, to more and more people.
The exhibition is a reaction of Graphic Front, Atelierul de grafică (The Graphics Workshop), Bucharest."
(The Graphic Front team)
Producers: The National Theatre Festival and Graphic Front – Atelierul de grafică, Bucharest
The exhibition is open throughout the National Theatre Festival
Visiting hours: Mon-Sun: 11.00 – 19.00