18 October| 18:00 – Odeon Theatre, Majestic Hall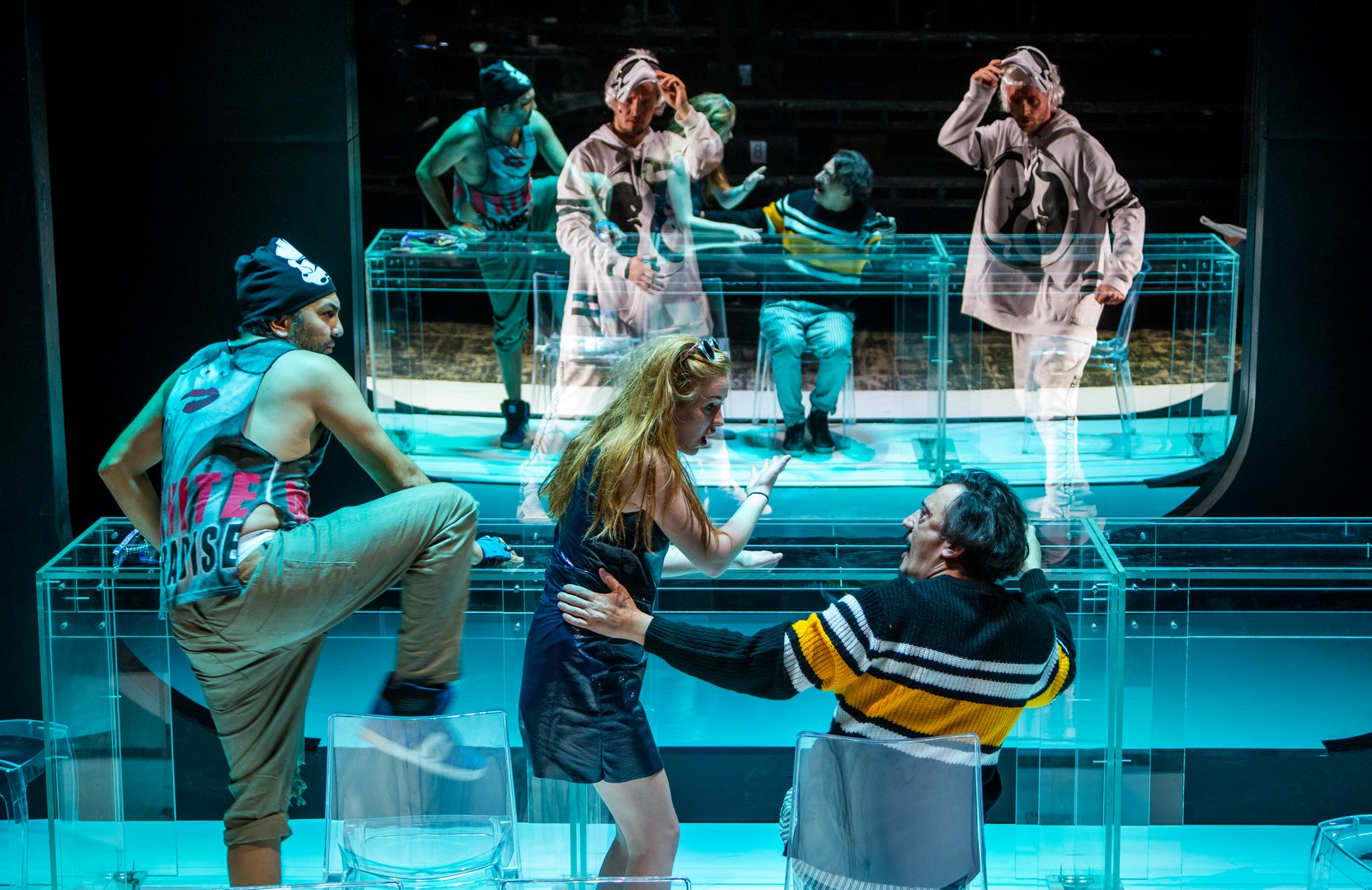 "Sam" means "alone" in Polish. Maria Wojtyszko's play offers the fresh perspective of the contemporary Polish theatre, dealing with the problems of an adolescent whose parents are going through a difficult divorce.
Translated by Patrícia Pászt
Cast:
Sam: ERDEI Gábor
Mother: MÁRKÓ Eszter
Father: PÁLFFY Tibor
Grzesiek: FEKETE LOVAS Zsolt
Viola: KORODI Janka
Maia cooking: PÁL FERENCZI Gyöngyi
Gosia: KOVÁCS Kati
Aunt Shultz: SZALMA Hajnalka
Grzesiek's Grandmother: FEKETE LOVAS Zsolt
A Journalist: SZALMA Hajnalka
Viola' Mother: MÁRKÓ Eszter
Viola's Father: PÁLFFY Tibor
The good Dormouse: KÓNYA-ÜTŐ Bence 
The bad Dormouse: BOCSÁRDI Magor
Dragan: PIGNITZKY Gellért
Directed by: BOCSÁRDI László
Set Design: BARTHA József Sets: BARTHA József Bartha
Music: BOCSÁRDI Magor, KÓNYA-ÜTŐ Bence
Costume Design: KISS Zsuzsanna
Choreography: BEZSÁN Noémi
Assist. director: LÁSZLÓ Beáta Lídia
Prompter: DOBRA Mária Magdolna
Technical direction: V. BARTHA Edit, CSOMÓS Tünde Tímea
Duration 1 h 45 min  (no intermission)
"Tamási Áron" Theatre, Sfântu Gheorghe
In Hungarian with Romanian and English surtitles
Suitable for ages 14 and above
The grotesque family history asks all the relevant questions about the possible new role of religion in modern society and the chances of survival of the traditional family model.
In the poetic vision of director László Bocsárdi, the play reconstructs the wandering thoughts of an adolescent through 27 scenes about a lonely boy who faces the crazy comedy of his parents' divorce. The play is part of a series that Bocsárdi inaugurated with multimedia show "Alice", whose aim is that of exploring the existential confusion that adolescents have to go through at the beginning of the 21st century, their rebellion, passions, revelations, as well as fears and trauma.