24 October| 19:30 – I.L.Caragiale National Theatre, Studio Hall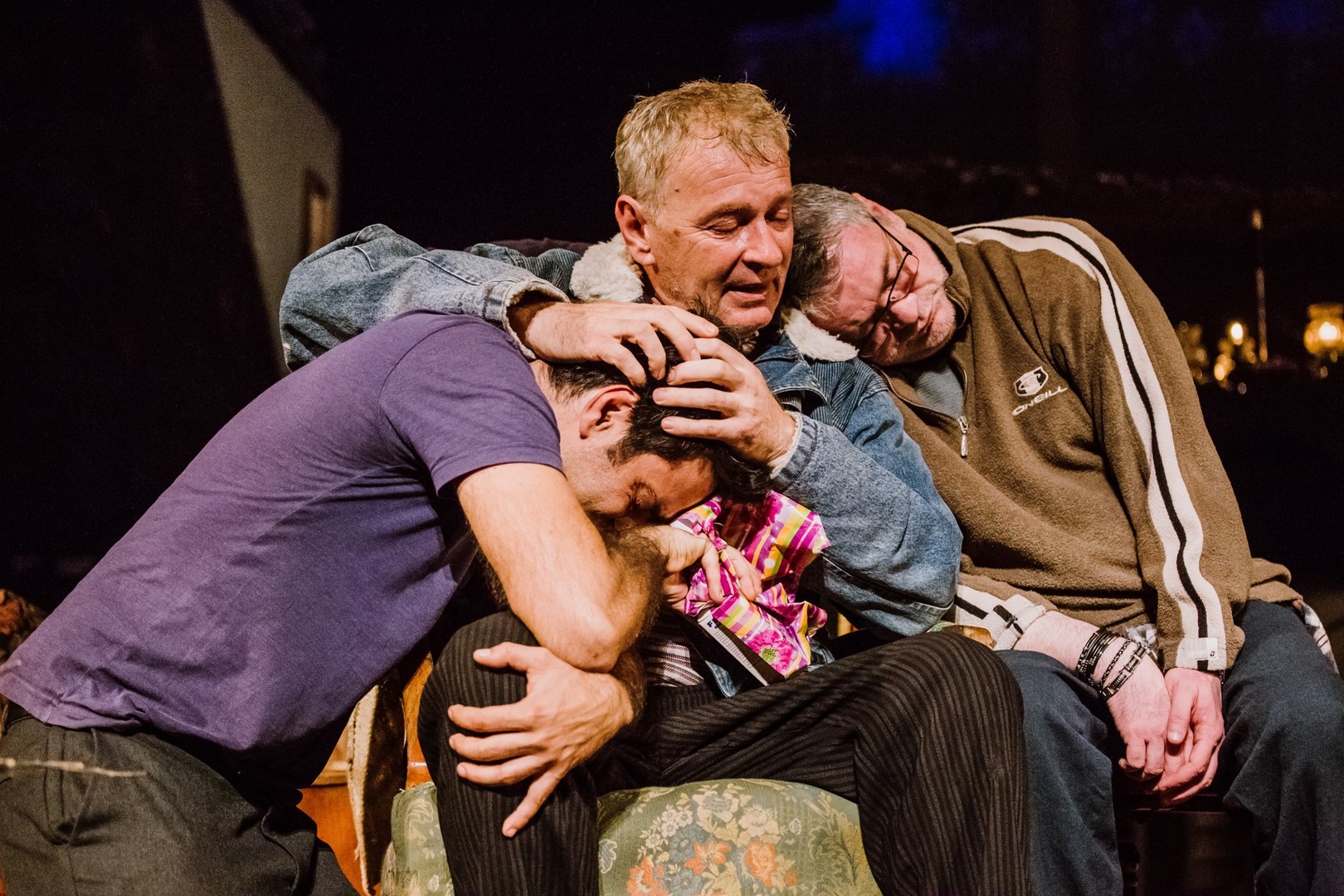 Having recently given up his job, Sharky has returned to Dublin to look after his brother Richard. The tension between the two brothers is visible from the very beginning and is emphasized by the appearance of Sharky's rival, Nicky Giblin, who joins in for a poker game, together with his friend Ivan.
Translated by : Bogdan Budeș
Adapted by : Bogdan Budeș & Cristi Juncu
Cast:
James "Sharky" Harkin: Theo Marton
Richard Harkin: Nicu Mihoc
Ivan Curry: Dan Rădulescu
Nicky Giblin: Costin Gavază
Mr. Lockhart: Richard Balint
Maria: Ale Ţifrea
Directed by: Cristian Juncu
Set Design: Cosmin Ardeleanu
Stage Movement: Bordas Attila
Soundtrack: Cristian Juncu
Light Design: Cristian Juncu, Sarosi Ferencz
Duration: 3 h 15 min (with intermission)
"Liviu Rebreanu" Company, National Theatre, Târgu-Mureş
English surtitles
Suitable for ages 16 and above
Nicky Giblin also brings with him mysterious Mr. Lockhart, a refined man who takes the opportunity to remind Sharky about their meeting, 25 years back. Sharky had accepted the challenge of a game and out his soul into a playing against Lockhart, while trying to gain his freedom. Sharky won the game, and thus his freedom, on condition that Lockhart play the game again.
The climax of the performance is the game played by the five men. It seems to be a harmless card game, but it actually is a game on Sharky's soul, because Lockhart is revealed to be a Mephistophelic creature. Sharky wins again when Ivan unveils his all fours, which he had mistakenly made because of his shortsightedness.
Foto: Cristina Gânj