22 October| 21:00 – Bulandra Theatre, Toma Caragiu Hall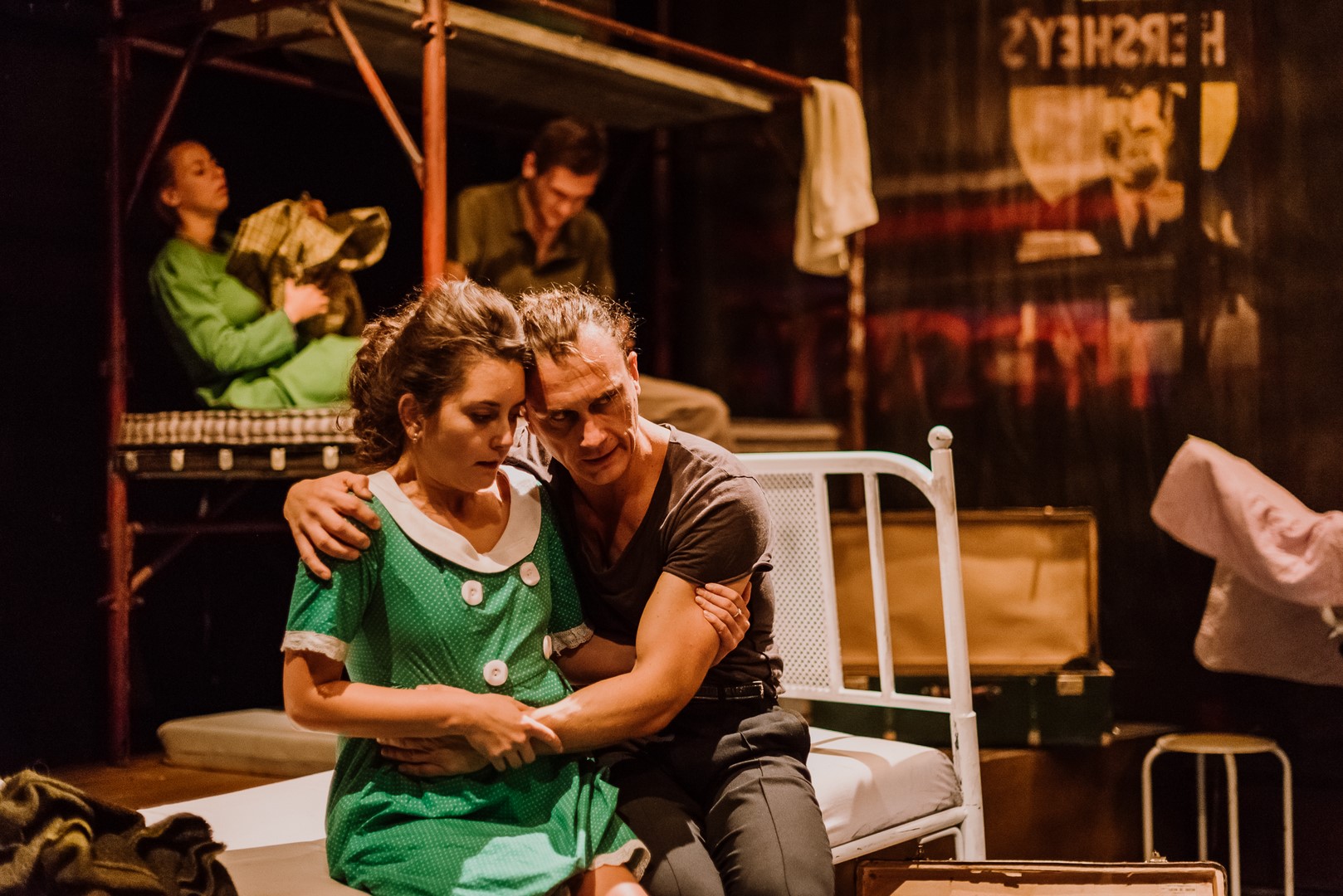 In the midst of the American economic crisis of the 1930s named Great Depression, Gloria and Robert, participants in a marathon of dance, are struggling until their last breath to win the prize which could give them the chance for a better life.
Translated by Mădălin Hîncu
Cast:
Gloria: Gecse Ramóna
Robert: Varga Balázs
Rocky Gravo: Bartha László Zsolt
Mrs. Layden/Mrs. Higby: Nagy Dorottya
James Bates/Orscar Gilder: Bokor Barna
Ruby Bates: Kiss Bora
Mario Petrone/Pedro Ortega/John Maxwell: Kádár L. Gellért
Jackie Miller: Simon Boglárka Katalin
Rosemary Loftus/Witcher kisasszony: Kádár Noémi
Kid Kamm/Frank Borzage/Polițist/Policeman: Csíki Szabolcs
Mattie Barns/ Rocky Gravo's Assistant: Kocsis Anna
Rocky Gravo's Assistant: Bálint Örs
Rocky Gravo's Assistant: Borsos Tamás
Rocky Gravo's Assistant: Szabó János Szilárd
Directed by: Mădălin Hîncu
Set Design: Răzvan Bordoș
Stage Dramaturgy and Assistant Director: Szabó Réka
Light Design: Aszalos Attila
Sound Design: Oláh Vince
Duration 2 h 15 min  (no intermission)
The National Theatre, Târgu-Mureș ‒ "Tompa Miklós" Company
In Hungarian with Romanian and English surtitles
Suitable for ages 16 and above
The roots of Robert and Gloria's drama are a deeply existential question: is there peace in the chaos of human existence? And this brings a further question during the marathon journey: what is the significance of truth in a society where the manipulation of reality is more important than the reality itself? Which is our place, from a moral point of view, in a world where nothing is as it seems? And more importantly, how willing are we to accept who we really are?
In the world depicted by Horace McCoy, the characters balance on the border between despair and survival, but despite their helplessness, they are still fighting the cruel reality in the hope of a better future.
Foto:  Bereczky Sándor