19 October| 12:30 – NTF HUB , Big Hall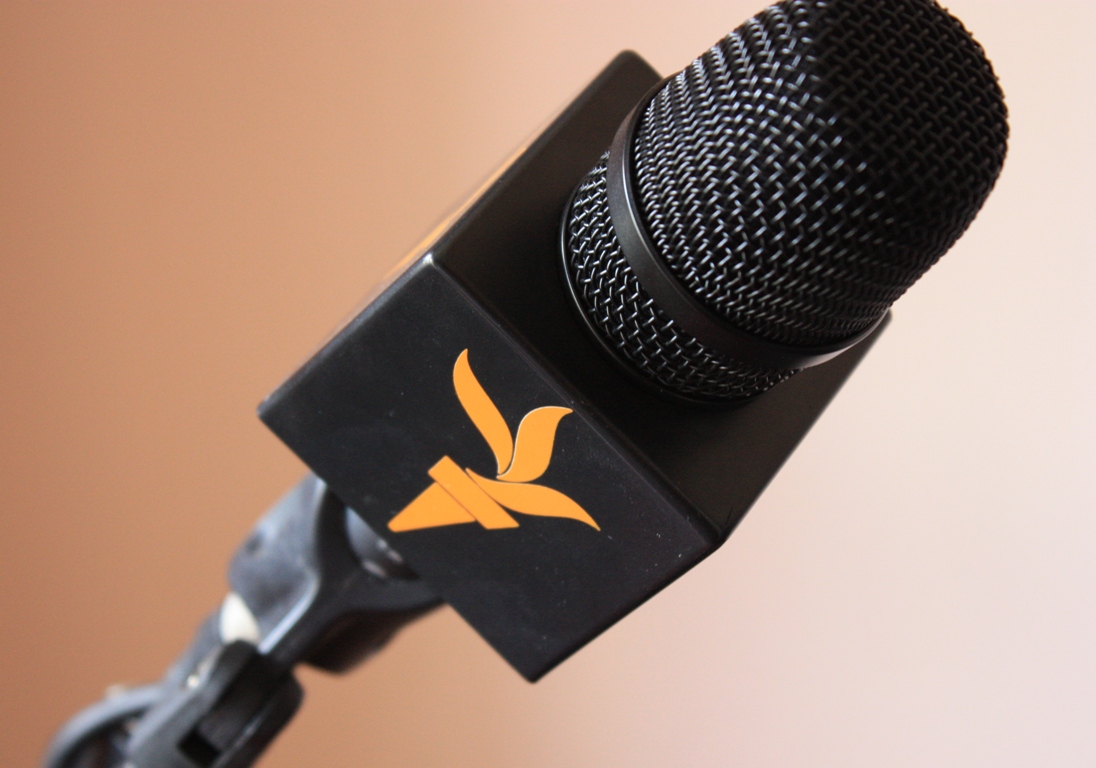 Radio Free Europe, in partnership with the National Theatre Festival 2019
Hosts of the event: Neculai Constantin Munteanu and Emil Hurezeanu
30 years after the fall of communism, the National Theatre Festival and Radio Free Europe invite to a historic encounter!
Radio Free Europe was one of the elements that preserved, de facto, the freedom of spirit of the entire Romanian people.
Before 1989 we were practically connected through Radio Free Europe to the ideas of free thinking and of freedom of expression, to the reality that was kept hidden to us.
Radio Free Europe constantly fought for telling the truth and for protecting and making all forms of Romanian dissidence known and protected.
Radio Free Europe informed us about the outbreak of the revolution in Timișoara, and consequently, Bucharest also took the streets.
By organizing this event, the Festival – whose edition is dedicated to the 30 years of freedom, the freedom that the Romanians got back in 1989 – expresses its appreciation and respect for Radio Free Europe, to its employees and their form of resistance.
The event will be hosted by Neculai Constantin Munteanu and Emil Hurezeanu – together again, for the first time, after 30 years.
The event includes an audio selection from the Golden Archives of Radio Free Europe and screenings of multimedia material from its recent history (post-December 1989), as well as a gallery of images, the portraits of famous radio voices, those we used to listen to, furtively most of the times.
*
Radio Free Europe / RFE was founded in 1950 and initially broadcasted to Bulgaria, Czechoslovakia, Poland, Romania and Hungary. Three years later, Radio Liberty (RL) began broadcasting to the Soviet Union, in Russian and 15 other national languages. In 1975, RFE/RL began broadcasts to Estonia, Latvia, and Lithuania.
With the collapse of communism, some thought RFE/RL had fulfilled its mission and could be disbanded. But officials throughout Central and Eastern Europe and Russia, many of them former dissidents, saw a continuing need for precisely the kind of objective broadcasts that RFE/RL provided, especially during democratic transition.
As many countries from the former Soviet sphere became democracies and some joined NATO and the European Union, RFE/RL considered having fulfilled its mission and gradually services were shut down in several countries. In Romania, Radio Free Europe concluded its activity in 2008, continuing its Romanian language programs for the Republic of Moldova only. A decade later, on January 14, 2018, Radio Free Europe reopened the Bucharest office and resumed broadcasting.
Today, RFE/RL – Radio Free Europe and Radio Liberty – rely on their networks of local reporters, in order to offer accurate news and information to over 43 million people, in 25 languages and 21 countries in which the freedom of the press is restricted or where professional journalism has not yet reached a state of maturity. In 2018 the videos uploaded by RFE/RL were watched by over 2,6 billion times on Facebook and YouTube.
RFE/RL is an editorial independent media company, funded by a grant from the U.S. Congress through the United States Agency for Global Media.