20 October | 21:00 – Odeon Theatre, Majestic Hall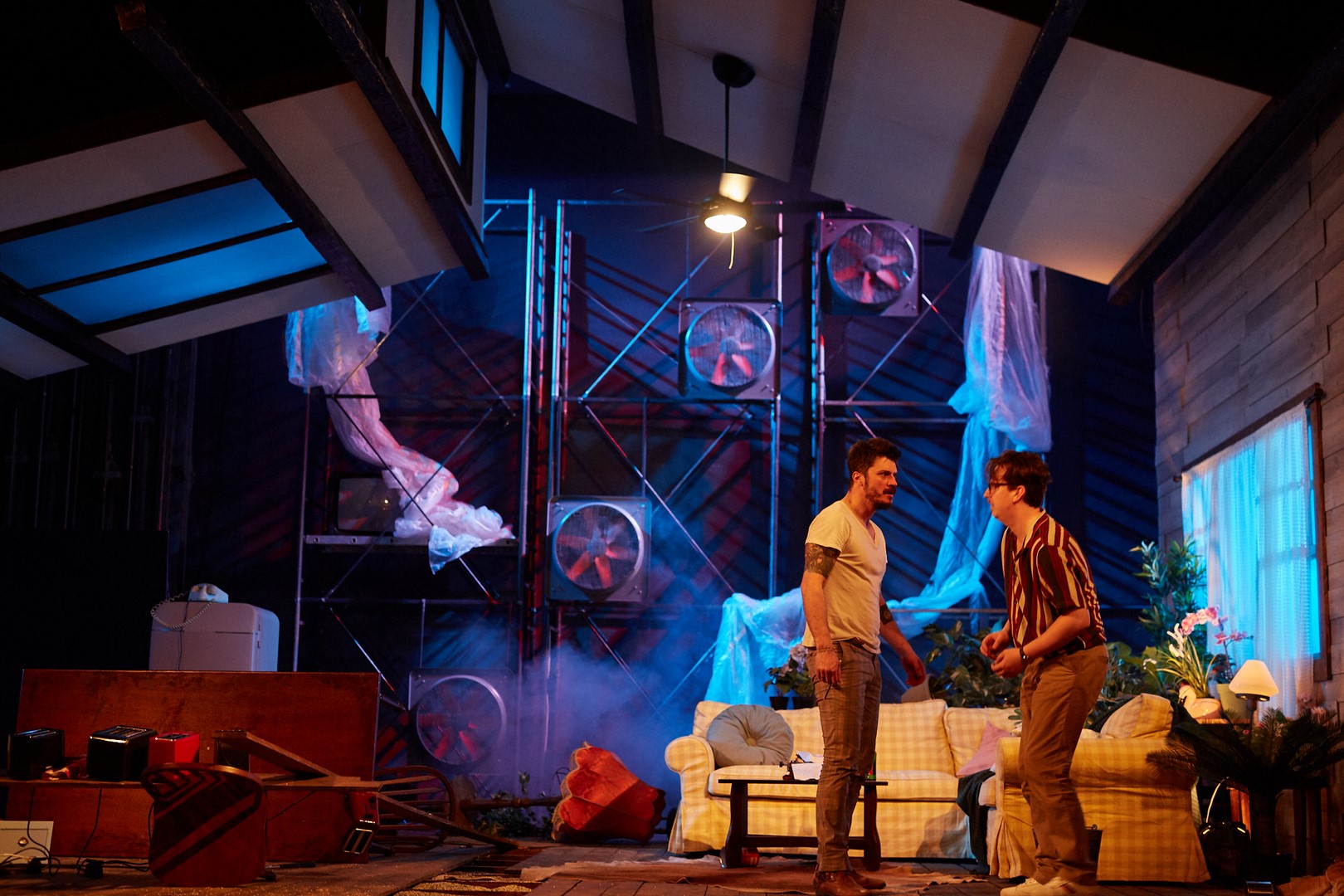 The story of two brothers who love and hate each other deeply, who chose different ways in life, each of them envying the other, each of them looking for his place in the other's life.
Translated by Vlad Cristache & Silviu Debu
Cast:
Lee: Emilian Oprea
Austin: Silviu Debu
Saul Aaron: Valentin Terente
Mother: Mihaela Trofimov
Directed by: Vlad Cristache
Set Design: Andreea Tecla, Mădălina  Niculae
Music: Vlad Cristache
Duration: 2 h  (no intermission)
"Maria Filotti: Theatre, Brăila
English surtitles
Suitable for ages 16 and above
Lee and Austin. One of them is a successful screenwriter, is educated and cultivated, while the other one is the tramp who lived for months in the desert, skilful in any space, in any situation, a thief by profession… almost uneducated. Austin, the guy addicted to consumer society who created him, living for it, and Lee, the wild guy, unmannerly, completely aggressive, confused, nervous, tormented by something that he carries inside.
Foto: Adi Bulboacă