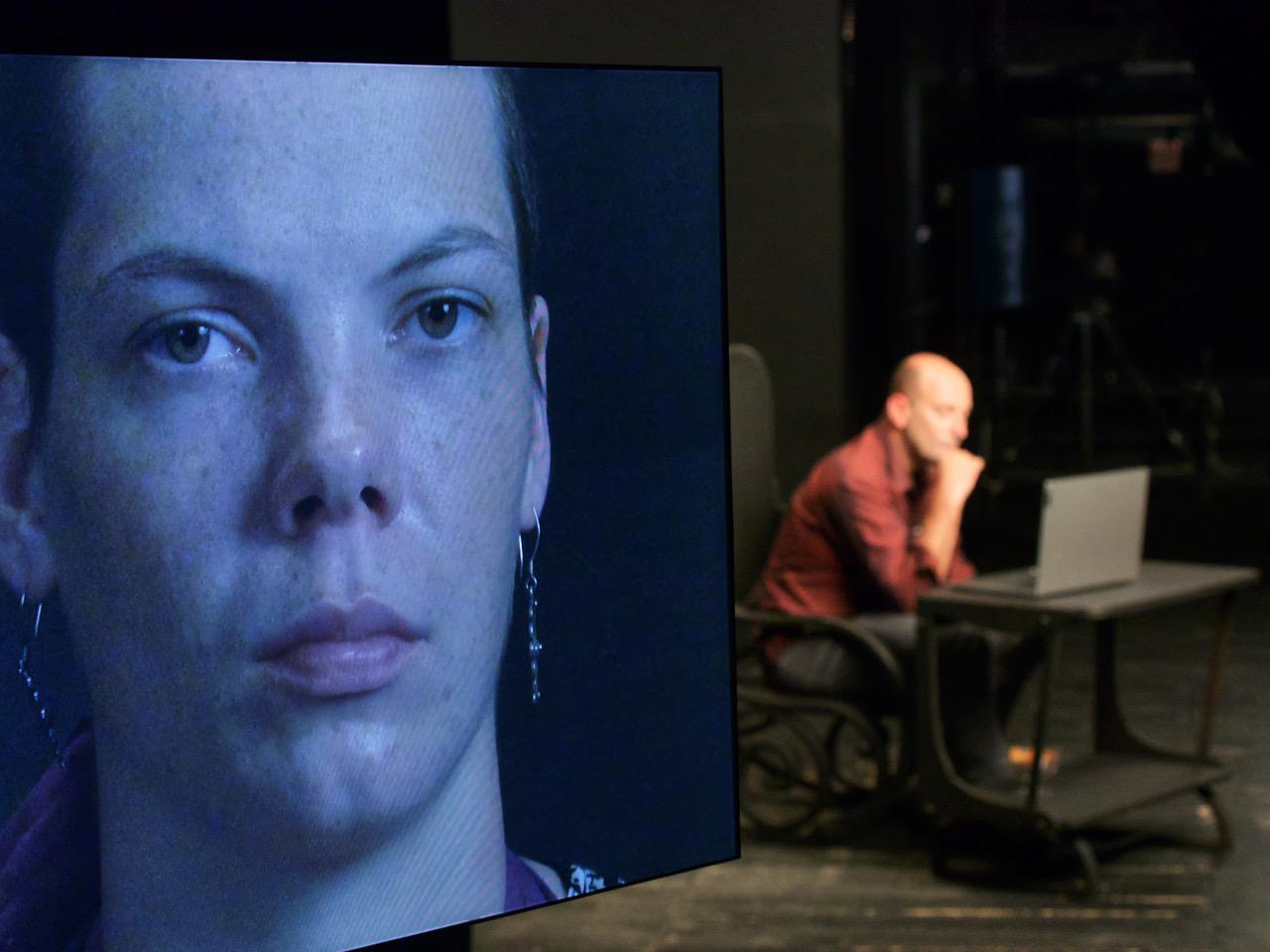 The show has been available

for online viewing from Sunday 29 November 15:30 till Tuesday 1 December 15:30.
'"LIVE" is the result of a work process that began six months ago and which has undergone multiple phases, transformations, and adaptations to the new realities we're facing. Designed as work-in-progress, the play was developed from scratch in close cooperation with the actors' personal stories, as the characters and the situations depicted in the show reflect the thoughts and the concerns of the whole team.
Translated and adapted by: Thomas Perle
With: Johanna Adam, Yannick Becker, Emőke Boldizsár, Daniel Bucher, Anca Cipariu, Fabiola Petri, Daniel Plier, Valentin Späth / Ali Deac
Directed and stage space by: Bobi Pricop
Original music: Eduard Gabia
DOP, sound and editing: Mihai Popa
Video Design: Dan Basu
Costumes design: Emőke Boldizsár
Live editing: Ovidiu Coca
Duration:  55 mins
Producer: "Radu Stanca" National Theatre Sibiu – German Department, 2020
With support from: Goethe Institute Bucharest, IFA – German Institute for International Cultural Affairs, Austrian Cultural Forum
 In German with Romanian and English subtitles
Not recommended under the age of 12
It has been an organic process in which we have acquired new languages, explored various ways of working together and of expressing ourselves. The presentation formula we've stopped at is a hybrid, with the performance unfolding on the stage for a limited number of spectators (when it will be possible) and at the same time being streamed online, in a pay-per-view system, for the digital spectators of TNRS.
The play follows five short stories taking place online; they are all contemporary extreme situation inviting us to reflect on how reality can be perceived in the post-truth era, a time when anything is possible and credible, as long as it can set an emotional connection to our vulnerabilities, predispositions or expectations.' (Bobi Pricop, director)
Photo credit: TNRS (Radu Stanca National Theatre Sibiu), Dan Susa