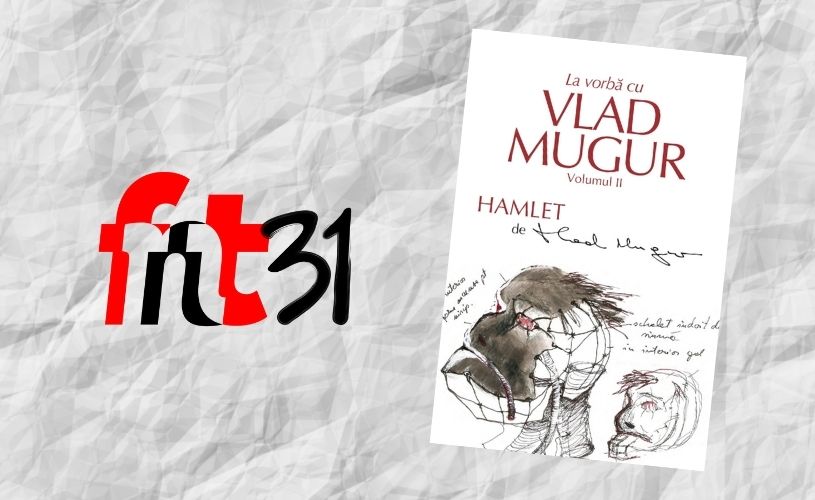 by Florica Ichim
Cheiron Publishing House, Bucharest, 2021
Price: 150 ron
The book can be purchased here:
A natural continuation of the biography Talking with Vlad Mugur (new, 2020, edition, published by Fundaţia Culturală "Camil Petrescu"), Talking with Vlad Mugur– Hamlet is not only a simple documentation about a iconic performance of Romanian theatre, but also a testimony of gratitude, admiration, honest friendship and sincere love of the people whose destinies intersected – on stage, at the theater and in life – with the charming personality of Vlad Mugur, rightfully called to be one of the greatest Romanian directors. So, exactly 20 years after the Mastero left us, art lovers have now access to a panoramic view of the testamentary performance of Hamlet: a rehearsals diary, testimonies of the actors in the cast, photographs, chronicles and more– documents in which Theater is inseparably conjugated with Life.
Volume II – Hamlet is part of the triptych Talking to Vlad Mugur, which will be available for sale at the end of November, on the website www.teatrul-azi.ro, at a price of 150 lei. The third volume of the collection is built around the defining work process for Vlad Mugur's creation: the relationship full of humanity and meaning between director and actor. Follow us on the website and on the Facebook page of Teatrul azi magazine (@revistateatrulazi) for new releases!