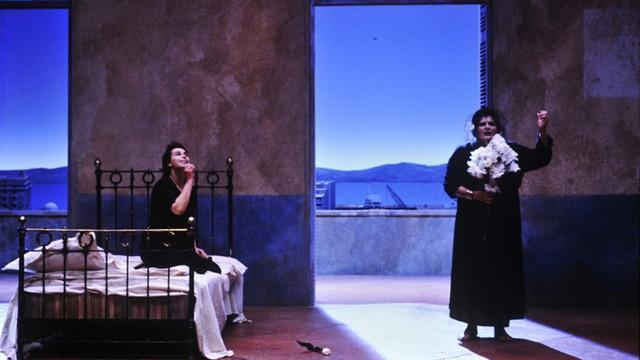 The show has been available

for online viewing from Sunday 29 November 23:00 till Tuesday 1 December 23:00.
Electra desperately awaits the return of her brother, Orestes, who, as per the Oracle, will be the one to revenge the murder of their father, by Clytemenestra and her lover, Aegistus.
Translated by: Antoine Vitez
Film director: Hugo Santiago
Theatre director: Antoine Vitez
Set and costumes design: Yanis Kokkos
Music for theatre : Georges Aperghis
Producer: Théâtre National de Chaillot
Video recording: INA éditions

Cast:
Evelyne Istria
Valérie Dréville
Eric Frey
Jean Claude Jay
Redjep Mitrovitsa
Maïté Nahyr
Grégoire Ingold
Alain Ollivier
Charlotte Clamens
Hélène Avice
Cécile Violl

Duration: 1 h 40 mins
Producer: Théâtre National de Chaillot (Franța) – 1986
Performance in French with Romanian subtitles.