25 November| 16:00 – www.fnt.ro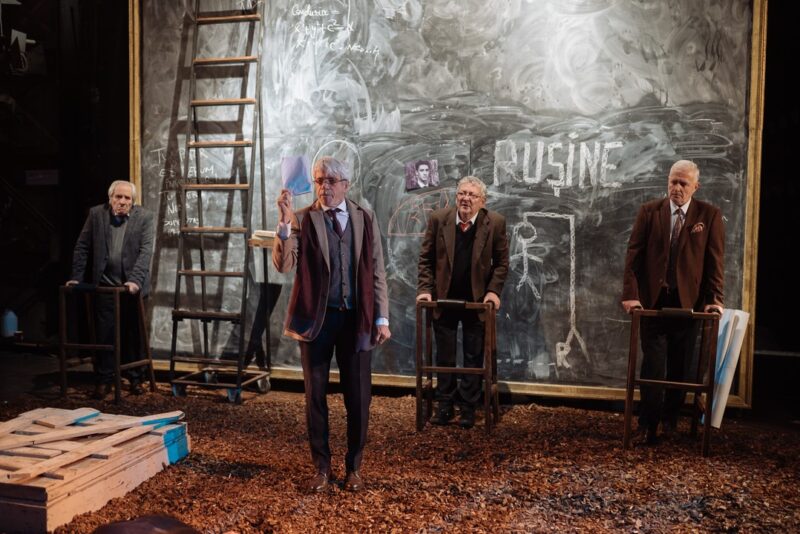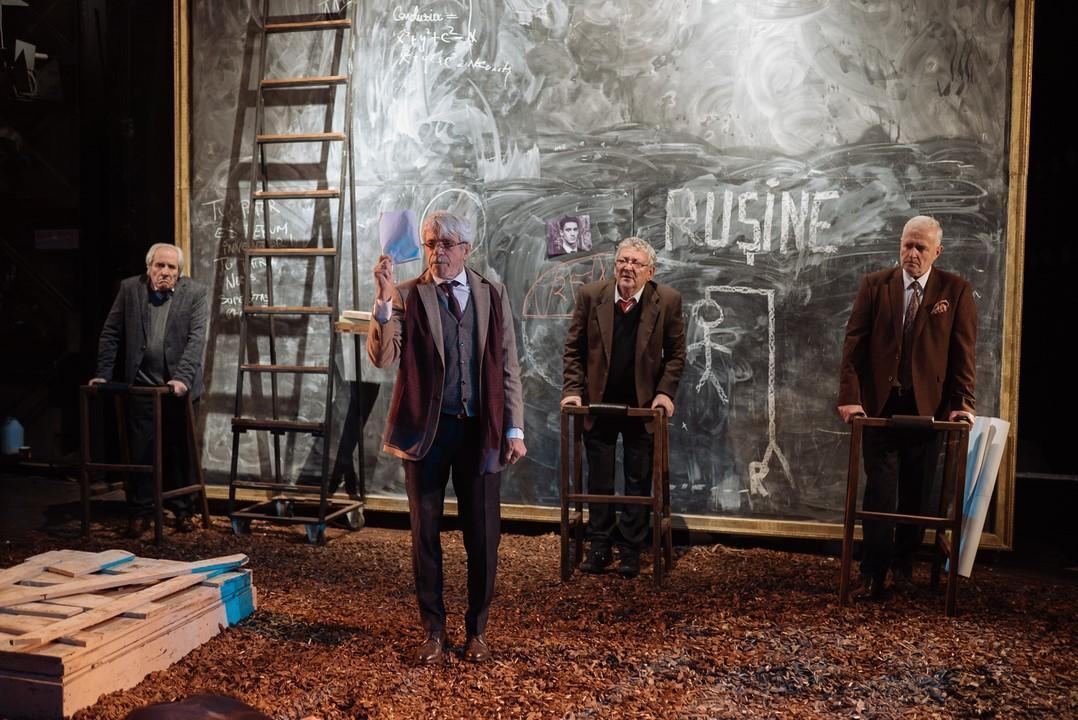 The show has been available

for online viewing from Wednesday 25 November 16:00 until Friday 27 November 16:00.
Spring Awakening is a satirical drama focused on the "generational divide" and the internal contradictions of young people, dissecting the rules, limits and secrets of adolescence.
Translated by: Victor Scoradeț
Cast:
Wendla Bergman: Silvana Mihai / Alina Rotaru
Melchior Gabor: Alexandru Voicu  / Ionuț Vișan
Moritz Stiefel:  George Albert Costea / Rareș Florin Stoica
Ilse: Alina Petrică
Martha: Andreea Alexandrescu
Ernst: Silviu Debu  / Răzvan Krem Alexe
Hänschen Rilow: Marian Olteanu  / Cezar Grumăzescu
Otto: Rareș Florin Stoica / George Albert Costea
Thea: Alina Rotaru / Silvana Mihai
Robert: Marian Olteanu / Cezar Grumăzescu
Georg: Ionuț Vișan / Alexandru Voicu
Lämmermeier: Silviu Debu / Răzvan Krem Alexe
Mister Gabor Habebald : Gabi Costin
Sonnenstich, the Man with the Mask: Gheorghe Visu
Mrs. Gabor: Mihaela Rădescu
Mrs. Bergmann: Liliana Pană
Professor Knuppeldick, Pastor Kahlbauch: Petre Moraru
Professor Zungenschlag, Mister Stiefel: Avram Birău
Professor Fliegentod, Doctor Von Brausepulver: Ion Lupu
Adapted, directed and designed by: Vlad Cristache
Music and lyrics: Daniel Rocca (soloist of the band FiRMA)
Live performers:
FiRMA (Daniel Rocca Stoicea, Sorin Erhan, Alexandru Radu Daniel, Bărbuță C-tin Bărbășelu)
Light Design: Iulian Bălțătescu
Duration: 3h 14mins
Producer: Mic Theatre, Bucharest – 2017
Not suitable for people under 15.
Tinerii visează la un paradis artificial care se opune universului adulților, se revoltă împotriva ipocriziei și a falselor valori în lipsa unor țeluri mai înalte sau a unui vis spre care să se îndrepte. Autorul însă, își caracteriza textul drept "o reflectare luminoasă a vieții, în care am căutat să dau fiecărei scene tot umorul ei degajat, care se putea obține.
Credit foto: Adi Bulboacă