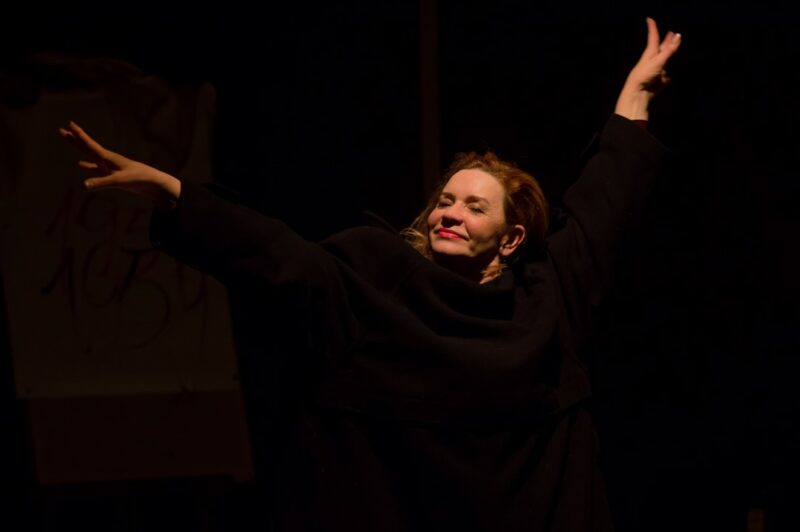 The show has been available

for online viewing from Thursday 26 November 22:00 till Saturday 28 November 22:00.
"Last Night in Madrid" presents the life of Jacqueline Roque, the last of the seven spouses of Spanish painter Pablo Picasso, who, he said, was the only woman who  understood him. Through her exceptional artistic expression, actress Ala Menșicov manages to convey to the audience the thoughts and heartfelt sadness,  joy and fascination, that the last wife of the great painter Pablo Picasso, the French woman Jacqueline Roque, eperienced  during her life with the genius, during the last years of his life.
Translated by: Carmen Olaru
Cast:
Jacqueline Rocque: Ala Menșicov
Adapted, directed and musically illustrated by: Vitalie Drucec
Set Design: Tatiana Popescu
Light Design: Vadim Eremia
Sound Design: Tudor Carapascal
Duration: 1h 30min
Producer: "Eugène Ionesco" National Theatre, Kishiniev – 2004
Not recommended under 15
From Jacqueline's story we find out about the  tumultuous life, the impressive creation and despotic character of the brilliant Pablo Picasso, but also about the great love that this woman gave him, sacrificing her life to him.
For this part, Ala Menșicov won the Grand Prix Gala Star at the One Man Show  International Theatre Festival, Bacău, Romania (2006).
Photo credit: Ioane Bobeică