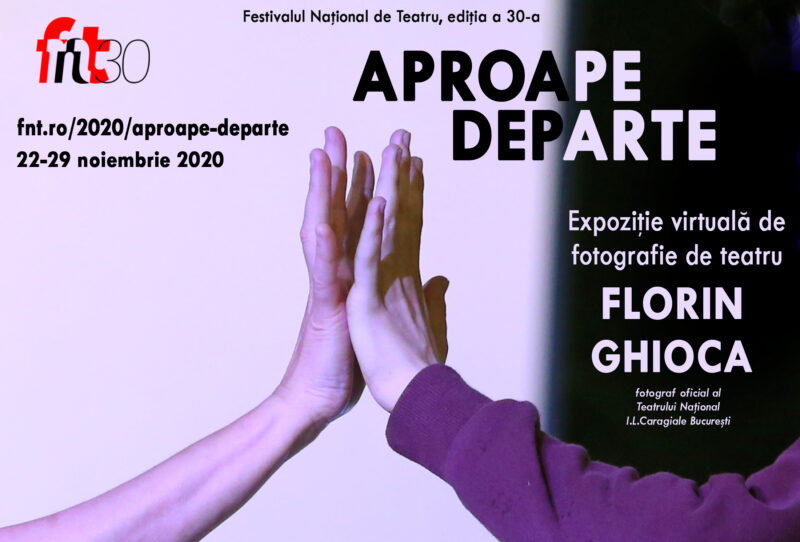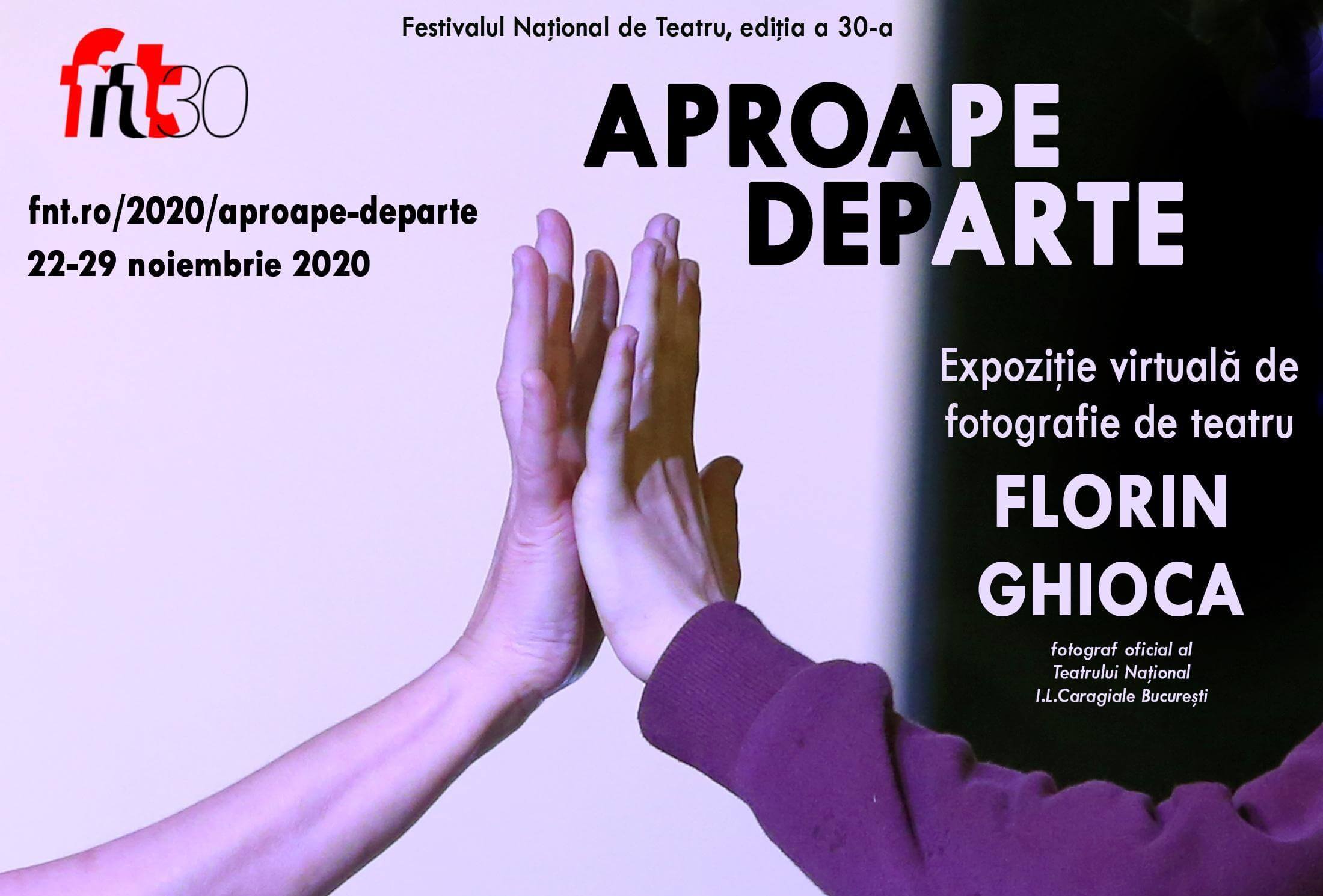 The photography exhibition "Near(ly) Far" aimes, in these times of physical distance,  at reminding us that theatre remains a mirror of the world, that people should stay close and united, even when keeping the distance is imposed by the pandemic.
Visit the exhibition online throughout the entire NTF 2020.
Part of the National Theatre Festival, "Near(ly) Far" brings us the most expressive pictures of the repertoire of the National Theatre Bucharest, works of the well- known photographer Florin Ghioca, who has been imortalising the most important moments of the National for more than 6 years now.
"Let us not forget, that staying close is very important, even with the legally mandatory distance- especially now, after almost a year of isolations. So, if at present we are not permitted to witness, let us at least remember the actors who, on stage, in "good times", used to move us deeply with their- then natural- gestures of closeness. We miss hugging and caressing our dear ones, even a banal handshake. This exhibition is an attempt at bringing back hope to those who feel lost. We are near and still so far from each other. Let us hope not for long." (Florin Ghioca)
The exhibition "Near(ly) Far" is a collection of images from recent performances of the National Theatre Bucharest. It can be accessed from any device with an internet connection (telephone, tablet, laptop, computer) from November 22 to November 29, on www.fnt.ro