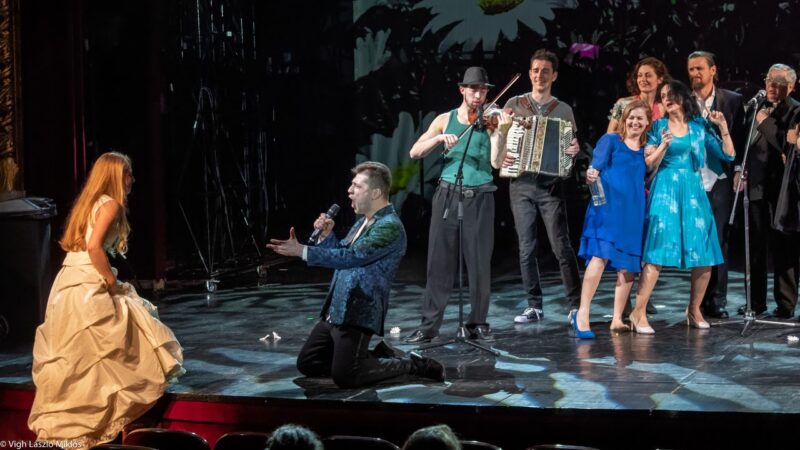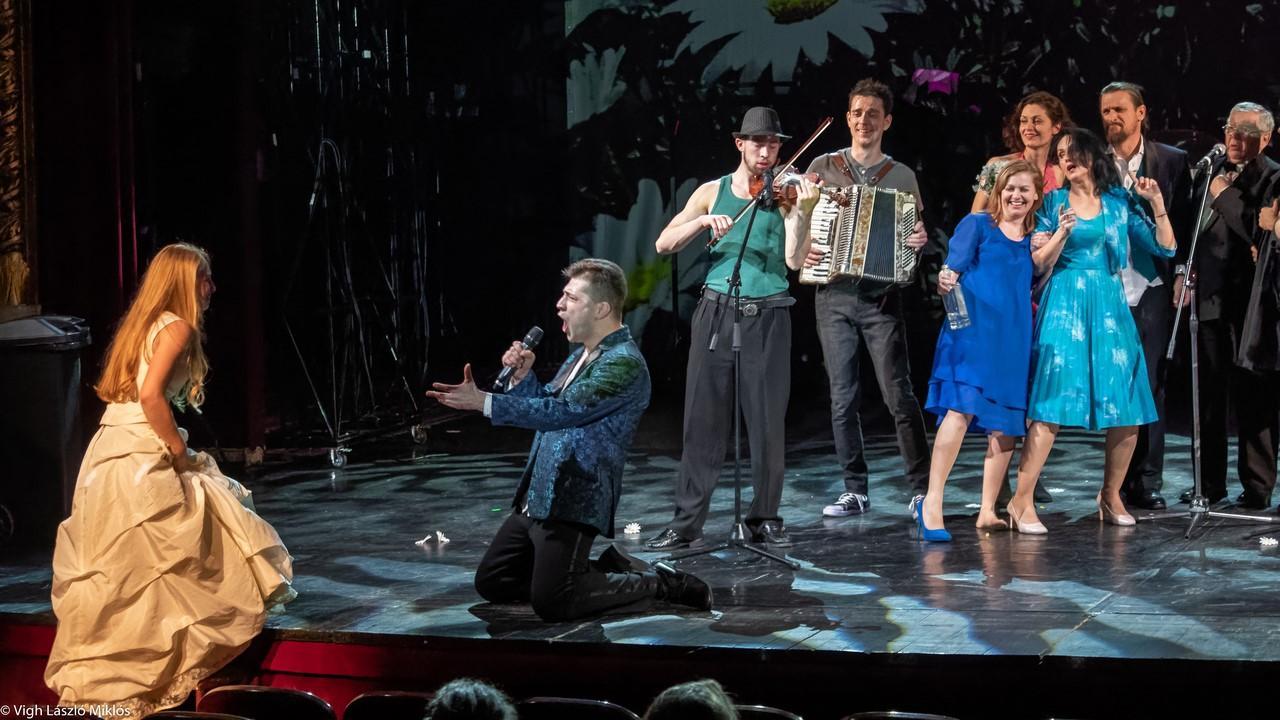 The show has been available

for online viewing from Thursday 26 November 16:00 till Saturday 28 November 16:00.
East and West collide in the drama West Express by Matei Vișniec, published in the volume Balkanic Trilogy, and taking further the idea of the merging of the two worlds.
Translation into Hungarian and dramaturgy by : Ágota Bereczki
Cast:
Csatlós Lóránt, Dimény Levente, Firtos Edit, Gajai Ágnes, Hajdu Géza, Hunyadi István, Kardos M. Róbert, Kiss Csaba, Kiss Tamás, Román Eszter, Sebestyén Hunor, Tóth Tünde, Tőtős Ádám,
Trabalka Cecília, Pitz Melinda
Directed by: Zalán Zakariás
Set Design by: Andra Bădulescu Vișniec
Light Design: Botond Nosz
Sound Design: Hunor-Lehel Boca
Duration: 1h 52min
Producer: Szigligeti Theatre, Oradea – Szigligeti Company – 2019
In Hungarian with Romanian subtitles
Not recommended for viewers unde the age of 12
The title plays on the name of the exotic luxury train, the world-famous Orient Express, which presented the East as a hidden treasure to those who longed for adventure. But West Express means a different kind of wanderlust: instead of luxurious dreams, it is about life. While one served the joyrides of rich Westerners, the other one gathers groups of people fighting for a better life. In the story, the Balkans are presented as the stereotypical ideas of a Westerner during the film production scenes, completed by wedges of stories about the dusty reality of everyday life. Fragments of life are embodied by the dreams of the old blind man, the devotion of whores and their pimps, the emigrants who feel completely lost, or the dialogues between street musicians in the subway.
Through cardinal points, cultures, customs, ethnicities, westernization and easternness, the performance is about humanity as a whole.
Photo credit: Vigh László Miklós