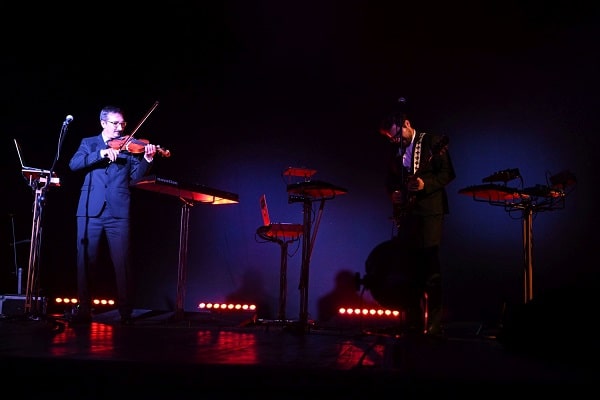 The show has been available

for viewing from Friday, November 12, from 21.00, until Sunday, November 14, at 21.00. English translation.
"Horizon is a musical performance about our awe with being here and now. The Four Seasons concerts made sense for people only when the author accompanied them by descriptive sonnets. We made the journey backwards. Starting from the text, we extrapolated to the music. We have not yet found an answer, but the journey towards one is extremely exciting." – Victor Olăhuț
Texts by George Gordon Byron, John M. Hull and Liviu Oros
Translation by Florentina Năstase
Orignal music and cast: Marin Grigore, Vlad Robaș
Set design: Florin Magda
DOP: Alexandru Condurache
A performance by: Victor Olăhuț
Cultură'n Șură in partnership with Radu Stanca National Theatre Sibiu
Duration: 1 h
Performance in Romanian with English subtitles
Horizon is part of "The Light Behind the Eyes" project, implemented by Cultură'n Șură Association and co-financed by AFCN.
Partners: Radu Stanca National Theatre Sibiu, Hangar F, #Reactor Laboratory for Creation and Experiment, Replika Educational Theater Center, Cento Group, The Culture and Art Center of Sălaj County, The Art Theatre Bucharest, Spotmedia.ro
Photo credit: TNRS