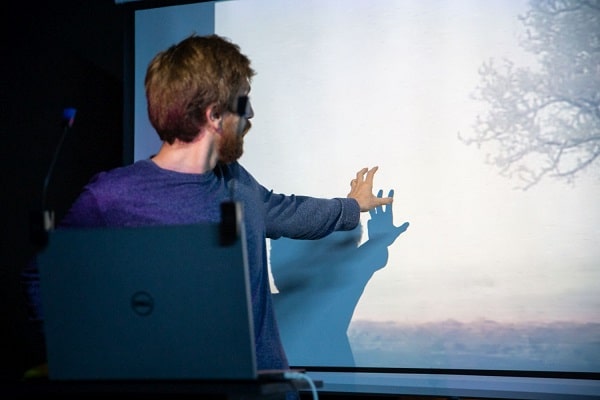 The show has been available

for viewing from Wednesday, November 10, from 11.30 pm, until Friday, November 12, at 11.30 pm.

To activate the English translation, press the CC button at the bottom of the video.
"Why is it so difficult to open up when it comes to exploring our own depression? Why do we have such a hard time when we need to manage our identity? What happens when this one falls apart? What happens when we we get to be on the edge?"
–
Mihai Păcurar, regizor
With: Oana Hodade, Oana Mardare, Doru Taloș, Adonis Tanța
Texts by Oana Hodade, Ioana Hogman, Oana Mardare, Mihai Păcurar, Doru Taloș, Adonis Tanța
Script: Ioana Hogman
Direction, set design, costumes, light design: Mihai Păcurar
Sound & sound design: Oana Hodade
Reactor – A Place for Creative Experiments Cluj-Napoca Durată: 2 hrs
Not suitable under 16 years of age
Performance in Romanian with English subtitles
How many times have you wallowed in your own emotional mud, simply because you felt that it was a more righteous thing to do instead of trying to get yourself back together? How many times have these attempts looked like they lead you only further down, regardless of the optimistic direction and you self-redeeming intentions? How many times did it look like every body else is far more adapted to life on Earth than you are?
Four performers have been commissioned by a director to create a performance about identity crisis and the depression that follows, but it's unclear how far they should go. But there are many ways of dealing with the situation: mindfulness sessions, distressing incursions into the past, abandonment and so on.
"…everything seems well placed in this puzzle, that at first looks like a languishing rolling or senseless words. The Reactor productions have a style of their own that in the end manages to impress with the cohesive prestige of the language, that is focused particularly on the topic of the existential nothingness" – Adrian Țion, "Un spectacol-puzzle la Reactor: Interior-lumină", Liternet.ro
The performance participated in the "25 hours of non-stop theatre" in Sibiu, in 2021.
Photo credit: Bogan Botaș