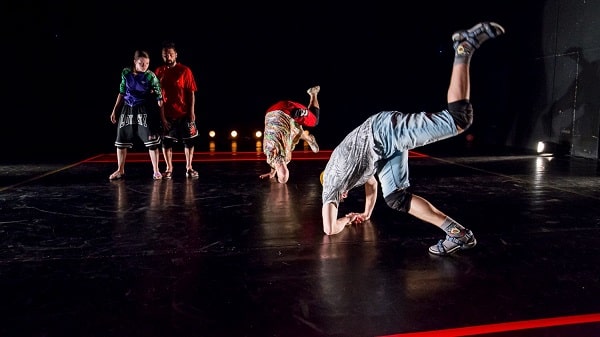 The show has been available

for viewing from Sunday, November 14, from 21.00, until Tuesday, November 16, at 21.00.
The inseparable friends Dj Megusta, Puppuccino, Amucino & Pepe have been hanging out together ever since their school days. Howeevr one day, out of the blue, they realize they have gotten bored of this daily monotony and start their way towards new adventures….
Author: Fehér Ferenc
Performers: Balázs Judith, Deák Zoltán, Szekrényes László, Veres Nagy Attila
Direction, choreography, sound design: Fehér Ferenc
Studio M, Sfântu Gheorghe
Duration: 40 min (no intermission)
A dance theatre performance
"Pappa mia is a performance based and relaying very much on the four characters. The main idea was to create a 'beach feeling' on stage, building choreographic sequences that feed from a wide range of emotions and from the precision of movement. The real challenge was precisely to create this duality in a choreographic manner: emotionally spontaneous and exactly precise." – Ferenc Fehér
Foto: Barabás Zsolt