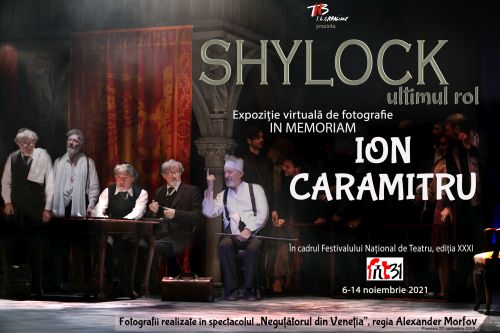 The exhibition has been available for viewing from Saturday, November 6, until Sunday, November 14.
In memoriam the actor Ion Caramitru. This virtual exhibition includes photos from The Merchant of Venice by William Shakespeare, directed by Alexander Morfov, a production of the I.L. Caragiale National Theatre Bucharest.
The exhibition was opened in the Foyer of the Mihai Eminescu Theatre in Kishinevon the occasion of the Reunion of Romanian National Theatres in September 2021. On that occasion, the Bucharest National Theatre presented a performance from its repertoire and also the recording of The Merchant of Venice, including the final role Ion Caramitru ever performed.