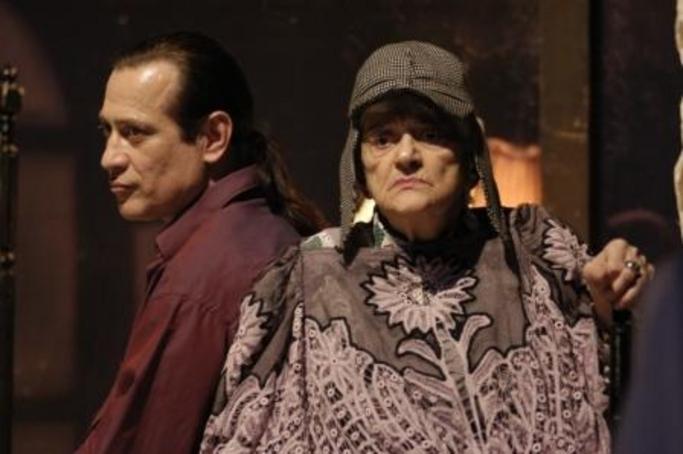 The show has been available

for online viewing from Wednesday 25 November 22:30 till Friday 27 November 22:30.
A mother and her son, together but fighting each other, in a captivating and alert dialogue about love, selfishness, morality. Manlio Santanelli's play gives us the opportunity to spend an evening at the court of a queen of the Romanian stage: Olga Tudorache.
Translated by: Florian Potra
Cast:
Regina: Olga Tudorache             
Alfredo: Marius Bodochi
Directed and musically illustrated by: Gelu Colceag
Set design by:  Ștefania Cenean
TVR Team
Adapted for TV and directed by: Gelu Colceag
Set design: Dana Moraru
DOP: Cristian Stoian
Producers: Ruxandra Țuchel, Zoe Bălan
Duration: 2h 30 mins
Producer: National Theatre Bucharest, 1997
Filmed for TVR, 2010
Manlio Santanelli,  one of the most important contemporary Italian dramatists, a gifted continuator of Eduardo De Filippo, brings two characters on stage, the Queen, an authoritarian and possesive mother and her son, Alfredo, a neurotic, failed journalist. Alfredo comes to the house of his sick mother to, theoretically, care for her. In fact, be is driven by a hidden and cynical intention of writing a  sensational reportage, putting the last days and the death of the old lady on paper, in all detail, in order to save his carreer. Between the two protagonists, a strange, tense relationship persists, a certain animosity and verbal aggressivity that is gradually relieved under the burden of  memories but gets tragic accents in the end.