12 November | The National Dance Center Bucharest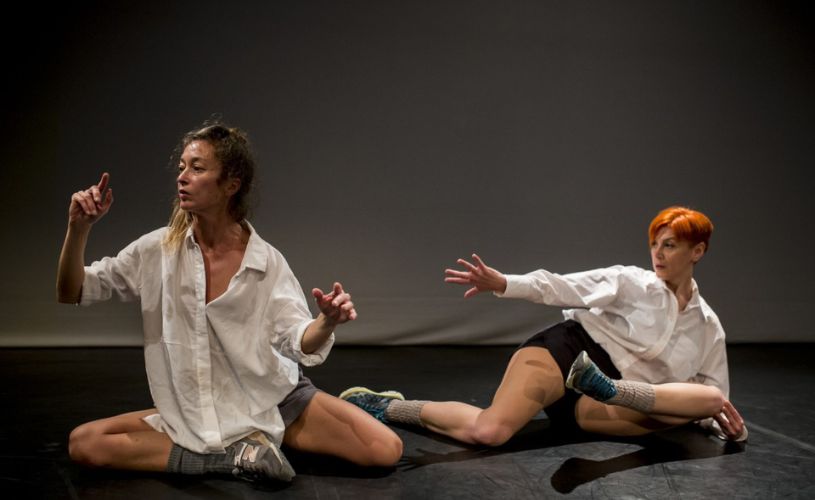 (anti)aging is an archive performance under permanent construction, created in 2011 and designed to have successive stages over a period of 30 years, until 2041.
Concept, choreography and performance: Mădălina Dan, Mihaela Alexandra Dancs
Producer: The National Dance Center Bucharest, E-motional Bodies & Cities/ Gabriela Tudor Foundation, artsf
Duration: 1h 15min
Not suitable under 16 years of age. The performance contains nudity.
Mădălina Dan and Alexandra Mihaela Dancs return, 10 years after its premiere, with a new performative stage in this process of artistic and biographical archiving, based on the recording of the present with the help of the camera, in a temporality projected towards the future, in which personal/professional current details will be revisited from a different perspective in 2041.
(anti)aging is a framework show in which time, the natural evolution of a collaboration spanning a period of 30 years and the course of personal and professional lives become performative material.
Since its premiere in October 2011 at MNAC up until now, the show has had 27 performances in Romania and abroad.
Photo credit: Alina Ușurelu