10 November | 21:00 – Bulandra Theatre, Liviu Ciulei" Hall (Izvor)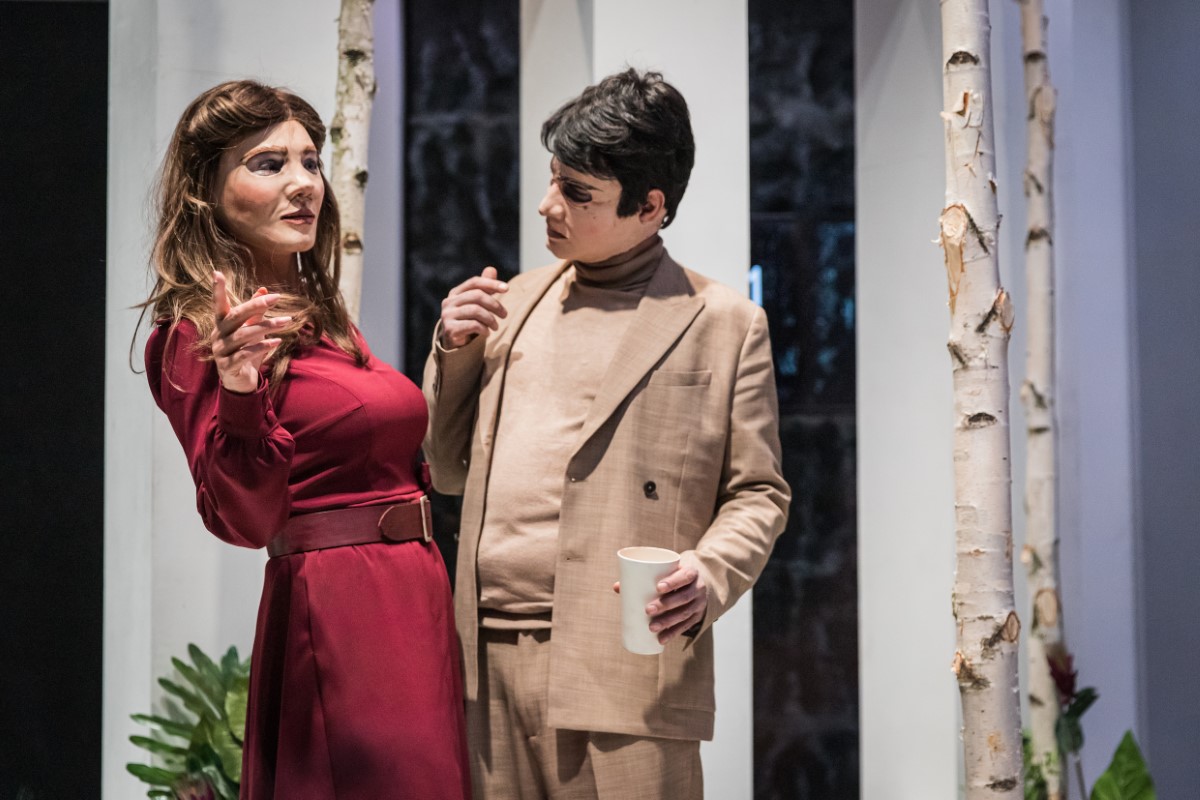 Betrayal is a poignant reenactment, in reversed order, of the shaping and the disintegration of the love triangle between Jerry – Emma – Robert.
By: Harold Pinter
Translation and adaptation for stage: Bobi Pricop
Cast:
Emma: Elena Purea
Robert: Richard Balint
Jerry: Theo Marton
The Waiter: Mihai Crăciun
Directed by: Bobi Pricop
Set design: Oana Micu
Choreography, original music and sound design: Eduard Gabia
Light design: Attila Kászoni
Producer: The Târgu-Mureș National Theatre, Liviu Rebreanu Company
Duration: 1h 30min
Not suitable under 14 years of age
Performance in Romanian with English subtitles
One of the oldest and most feared enemies of marriage and erotic relationships in general – infidelity – is the main theme of this play, written by the famous English playwright Harold Pinter, a Nobel Prize winner for Literature. Jerry, Emma ad Robert are part of a love triangle in which each individual loves, betrays and abandons any principles and convictions, succumbing to uncontrollable impulses. Against the apparently idyllic background of happy, successful families, there is the shadow of three adults that are incapable to manage their friendships, their passions and the duplicity that start to define their lives.
Photo credit: Cristina Gânj (Bristena)