The 25th edition of the National Theatre Festival officially opened on Friday night, in the foyer of the "I.L.Caragiale" National Theatre Festival, in presence of a vast number of personalities of the cultural world. A well conceived and well organized event.
"This festival has a fabulous structure- the performances, but also the exhibitions, the conferences and book launches, the NTF Passage, that belongs to us and where we await you all these days, all the live broadcasts- all these imply solidarity around the idea of value. I conceived this festival around the theme of conflict, of war, of aggression, of the lack of dialogue, because theatre is dialogue above all. Dialogue that brings us together and teaches us to become different. Enjoy the miracle, the magic of theatre, of its creators, of all those who do things to make you happy", said the artistic director of the festival, Marina Constantinescu.
The artistic director thanked all those involved in organizing and in financing this anniversary edition, all theatre directors from all over Romania who do support the event, all the artists presenting their work at the festival,  "all those who worked every day inside this complicated mechanism of our time".
Ion Caramitru, general manager of the National Theatre Bucharest and president of UNITER – the Romanian Theatre Union that initiated the National Theatre FESTIVAL back in 1990 said during the opening ceremony: "Theatre tried and succeeded in keeping up with the structure changes, changes in psychology and inter- human relations, that happened in these, I would say, stormy years. The festival has been created as part of a three-sided convention between UNITER – as organizer, The Ministry of Culture, The City Hall of Bucharest (…). The relationship that today's Minister of Culture, Ionuţ Vulpescu, cultivates with the theatre world, his openness to the fundamental events of our activity make me very happy."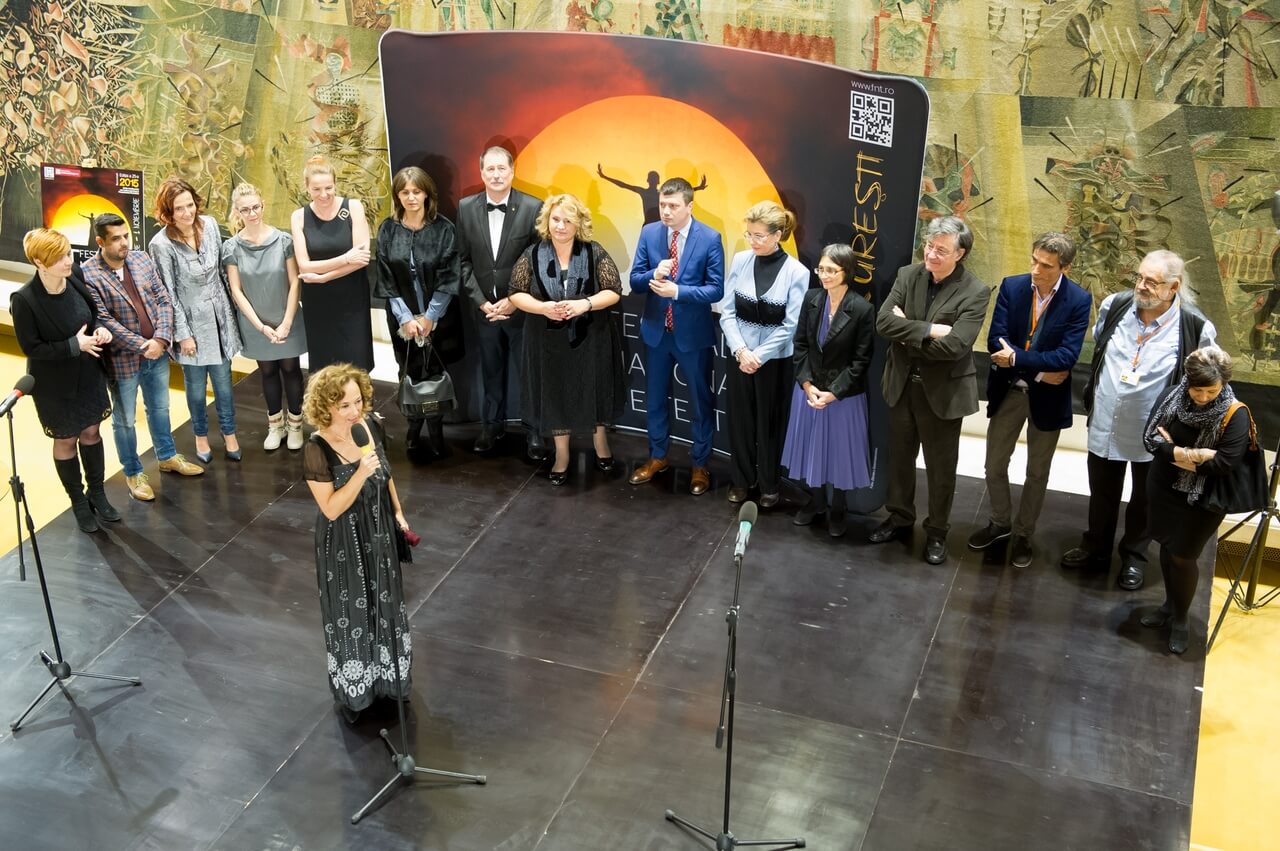 Photo: Florin Biolan