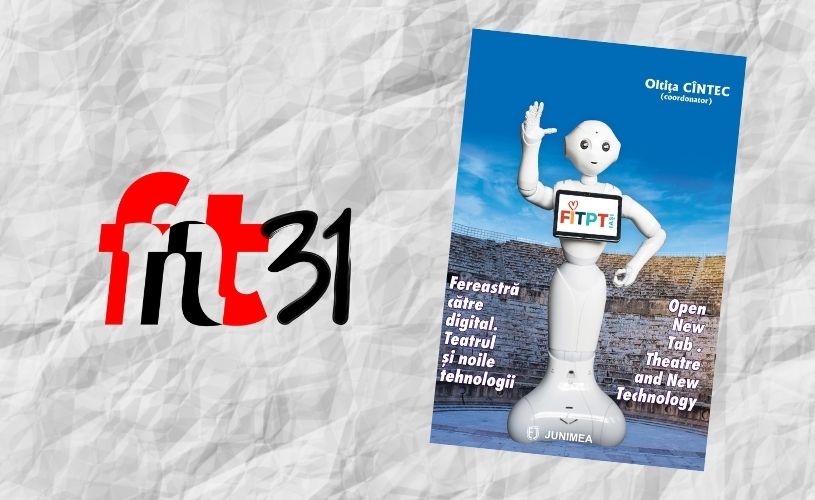 coord

inated by

Oltița Cîntec
Junimea

Publishing House

, 2021
Pr

ice

: 36,00 ron
The book can be purchased here:
O

nline

bookshops

:

www.editurajunimea.ro, [email protected]
"The new Coronavirus pandemic has enveloped the planet, officially since March 2020, and, among other consequences, has forced living arts to reinvent themselves. Trends experienced by innovative artists, massively involving new technologies in all their forms, have been taken over by the global artistic community and, more, fast forward. Recent aesthetic directions exerted for several decades have become a priority and grew in one year as though ten years have passed. Contactless theater dominated the period highlighting concerns of previous performative rhetoric, and offered new patterns coming from those open and ready to develop them. The transformation of the paradigm encompassed all the levels that structure theatrical art. The creative "laboratory" jumped onto video calls, the team did not meet in person, they motivated each other inspirationally in the virtual environment, resorted to video techniques for communication and work. The artistic product itself acquired contours suitable for the digital. New durations, other rhythms, flow-type developments, multi-focal, video gaming loan-approaches, a lot of visuals, film dynamics. Such directions make the subject of the new collective volume that you are browsing."
Oltița Cîntec, coord.
Oltița Cîntec (coordinator), contributors (as in the index) Mirella Patureau, Oana Stoica, Oltița Cîntec, Cristina Rusiecki, Silvia Dumitrache, Oana Cristea Grigorescu, Călin Ciobotari, Mihai Gligan, Daniela Șilindean; translated by: Carmen Tărniceru, Mircea Sorin Rusu