12 November| 20:00 – Bulandra Theatre Bucharest, Liviu Ciulei Hall (Izvor)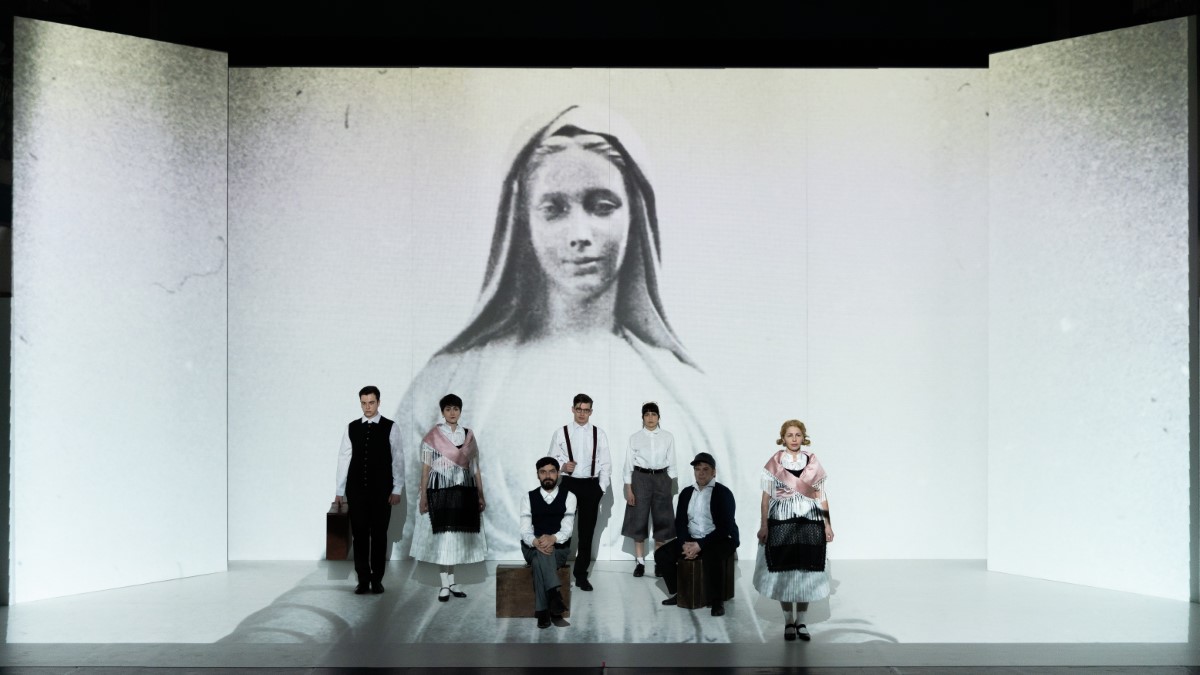 Humans. For Sale exposes the situation of the trade with German ethnics in communist Romania, who (between 1969-1989) were sold to the Federal Republic of Germany.
The performance will be followed by a Q&A session with the artists and a History Talk with Germina Nagâț from The National Council for the Study of the Securitate Archives (Consiliul Național pentru Studierea Arhivelor Securității) about the sale of the German minority during the Communist regime. 
By: Carmen Lidia Vidu
Translated by: Rudolf Herbert
Cast:
Ioana Iacob, Oana Vidoni, Daniela Török, Alexandru Mihăescu, Harald Weisz, Robert Bogdanov-Schein, Ovidiu Zimcea (live camera)
Directed by: Carmen Lidia Vidu
Playwriting: Rudolf Herbert
Costumes and set assistant: Ioana Popescu
Multimedia: Cristina Baciu
Original music: Ovidiu Zimcea
Producer: The German State Theatre Timișoara
Duration: 1h 30min
Not suitable under 12 years of age
Performance in German with Romanian and English subtitles
https://www.teatrulgerman.ro/ro/spectacole/oameni-de-v%C3%A2nzare/
While official propaganda was warning about the "chaos" of the free world, Romania was the scene of probably one of the largest human trafficking schemes of the 20th century. Humans. For sale tells the story of how, between 1969 and 1989, the Romanian German ethnics were sold by the Romanian government to West Germany. It is a performance about the disappearance of an entire community, about the efforts made by its members to flee the hostile environment they were living in, and about the vilification of their courage to hope for a better future in a foreign state which was more free and friendly with its citizens.