7 November | 20:30 – Odeon Theatre, Majestic Hall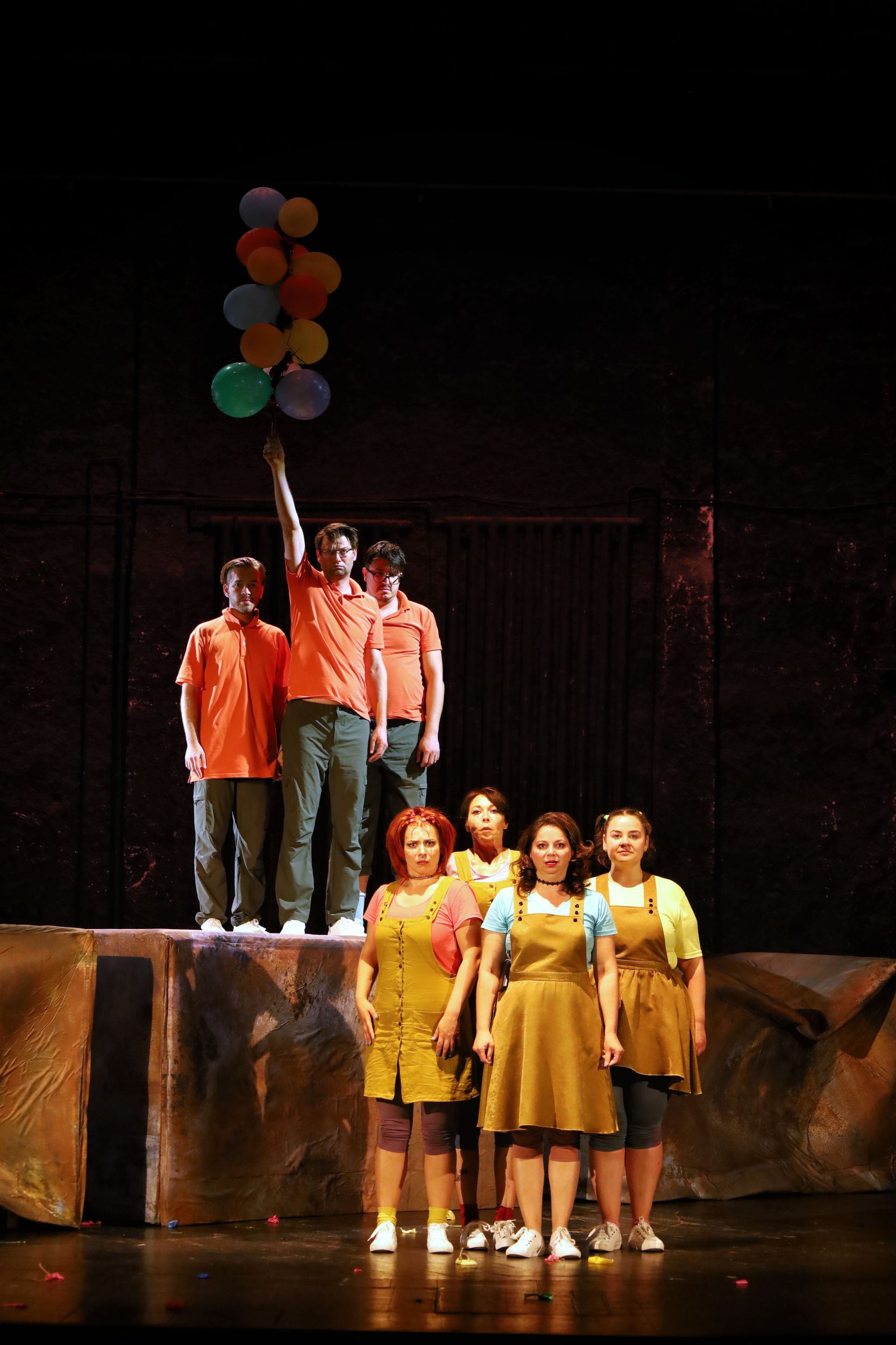 Borrowing some elements from her personal life, Leta Popescu follows in The Sparrow the evolution from childhood to adulthood of a girl who grows up in an industrial town in post-communist Romania. Her growing up in the Țiglina IV neighborhood in Galați during the 1990 and 2000s, this performance actually talks about the childhood and teenage years of an entire generation, reflecting the challenges of personal growth in the wider picture of the difficulties of transition.
By: Leta Popescu
Cast:
Ema: Oana Mogoș, Petronela Buda, Elena Ghinea, Cristina Uja-Neagu
Anton, Ema's brother: Vlad Volf, Ionuț Moldoveanu, Vlad Ajder
The mother: Carmen Albu, Tamara Constantinescu, Svetlana Friptu
The father: Florin Toma, Aureliu Bâtcă, Vlad Vasiliu
Didi, a family friend: Oana Preda, Mihaela Lecca-Gorea
Nicu, the cop neighbor: Ciprian Brașoveanu
Directed by: Leta Popescu
Set design: Bogdan Spătaru 
Sound: Oana Hodade
Light design: Tudor Nicorici și Bogdan Spătaru
Producer: Fani Tardini Dramatic Theatre Galați
Duration: 2h
General audience
Performance in Romanian
"This is a Bildungsromankind or coming-of-age kind of performance, as it starts from the childhood of the character and reaches the present. There are four parts: childhood, adolescence, youth and adulthood, all connected though a walk on the waterfront of the Danube. The memory which connects the past and the present is the one of the metal sculptures on the waterfront, which – to the young child – seemd as big as a castle. It is underneath this castle that I could indulge in dreaming of all the riches in the world. This performance works with two contrary points: vulnerability and force. From this, a certain atmosphere is born that can either hurt or bring joy." (Leta Popescu)
The Sparrow is the first performance that the well-known contemporary theater director Leta Popescu, born in Galaţi, stages ext of this popular theater performance with biographical accents.
Photo credit: Tudor Neacșu