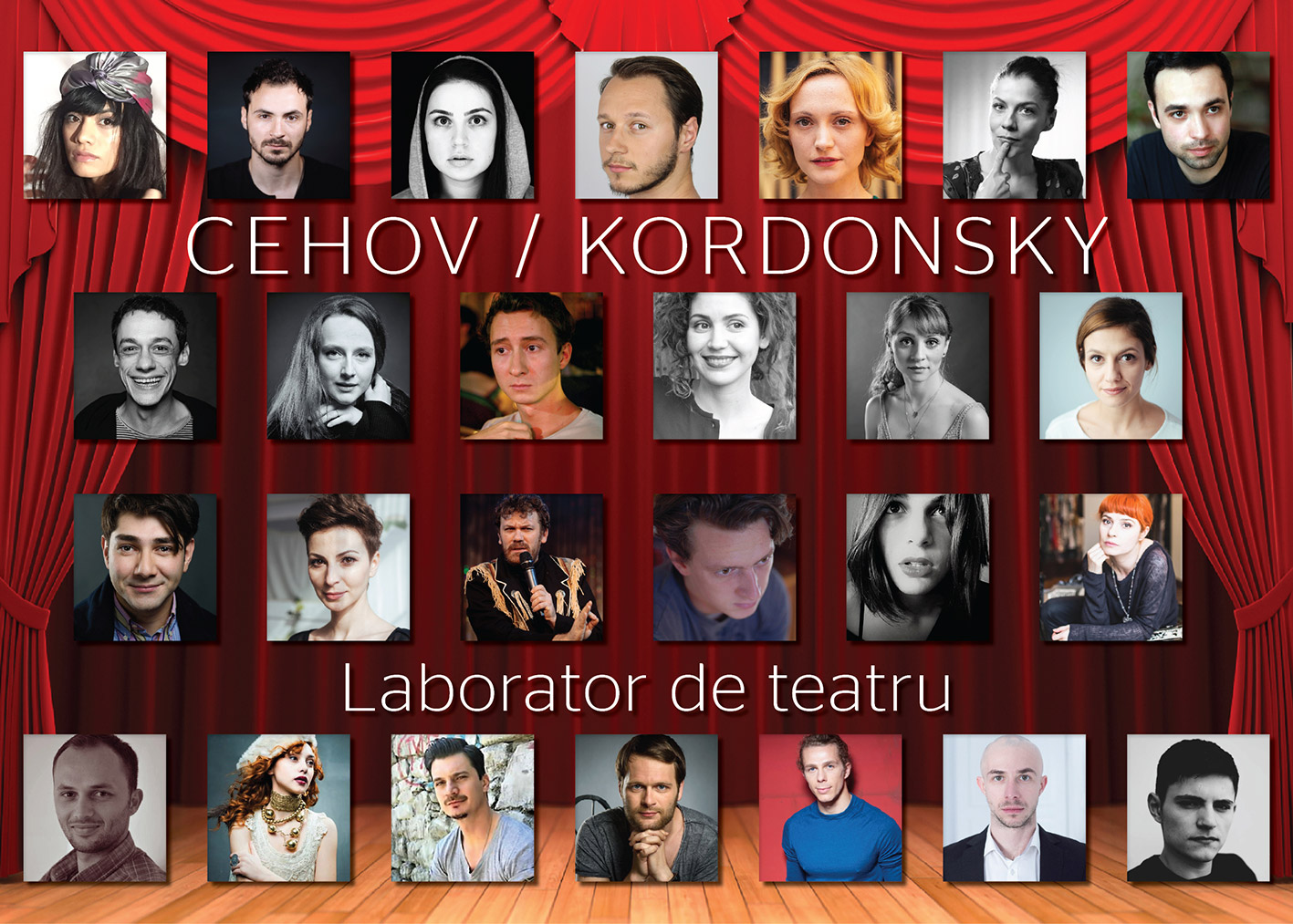 We are introducing the young actors who are to live the Chekhov – Kordonsky theatre laboratory experience. 
The official website of the National Theatre Festival, www.fnt.ro, invites you to meet the actors who will take place in the first major event of this year's edition of the festival – the Yuri Kordonsky master-class.
The Chekhov – Kordonsky creation lab is organized by the National Theatre Festival and the "Ion Sava" Centre for Research and Theatrical Creation at the "I.L. Caragiale" National Theatre in Bucharest, from 22 to 28 July. It will bring under the same roof some of the most inventive young actors at the moment, who are to combine theoretical knowledge with practical elements, in scenes from "The Seagull", "The Three Sisters", "Uncle Vanya" and "The Cherry Orchard".
"The twenty-seven young, but experienced actors who are to take part in the theatrical research lab proposed by Kordonsky will have the opportunity to talk about Chekhov in a different way, starting from the Chekhov in themselves", says Marina Constantinescu, artistic director and selector of the National Theatre Festival.
Since the participating actors aim at enriching their techniques, in order to push past their own limits and bring themselves to perfection – put in few words, they aim at becoming better actors – we invited them to continue the following sentence: "I want to be the actor who…", and they accepted the challenge right away.
We invite you to discover each of them, by scrolling the images in the gallery and reading their performing motto.
More details about the Chekhov – Kordonsky laboratory, here.
LIST OF PARTICIANTS IN THE CHEKHOV – KORDONSKY THEATRE LABORATORY
Ada Galeș
Alexandra Sălceanu
Alina Petrică
Ana Bianca Popescu
Andrei Radu
Aylin Cadîr
Ciprian Nicula
Dan Rădulescu
Denisa Nicolae
Emilia Bebu
Emilian Oprea
Florentina Țilea
Florin Călbăjos
Gabriel Răuță
George Albert Costea
Ioana Predescu
Ionuț Toader
Lari Giorgescu
Liviu Romanescu
Maria Bacci Pasello
Paula Niculiță
Radu Iacoban
Rareș Florin Stoica
Silvana Negruțiu
Silviu Debu
Ștefan Lupu
Vlad Logigan
About the Chekhov – Kordonsky laboratory
Yuri Kordonsky will challenge the participants to work on texts by Chekhov, and his methodology in a mix of his vast experience of staging plays by Chekhov and his experience of teaching stage directing and theatre acting with some of the most prestigious theatre schools, such as Columbia University, UC San Diego, George Washington University, Colgate University and Eugene O'Neill Theater Center. He is currently a professor of directing at the Yale School of Drama.