For the day before the end of the 27th edition of the National Theatre Festival, we invite to a special event: the screening of the film "Polina / Polina – danser sa vie" a French production of 2016 by Angelin Preljocaj and Valérie Müller, based on the graphic novel "Polina" by Bastien Vivès.

I strongly believe in the performances I selected, in my and my team's work and I think that Romanian theatre has European scope, through its complexity and earnests.

The Romanian National Festival, at its 27th edition, supports the fundraising campaign for the first Paediatric Oncology Clinic with Integrated Services in Romania, within the Marie Curie Children Emergency Hospital, in Bucharest, a project of the Dăruiește Viață (Give Life) Association.
Mariana Mihuţ – a sensational role record. My attempt to infer the ones who have a "soul", next to the very big ones.  In the archive – small photos of big roles. First of all, it is a resto [...]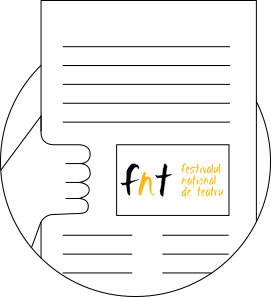 We present a selection of cultural press articles that reflects important events of the National Theater Festival