26 Oct| 21:00, LINOTIP – Independent Choreographic Center (Dance Performance)
20 – 25  Oct| LINOTIP – Independent Choreographic Center (Workshop)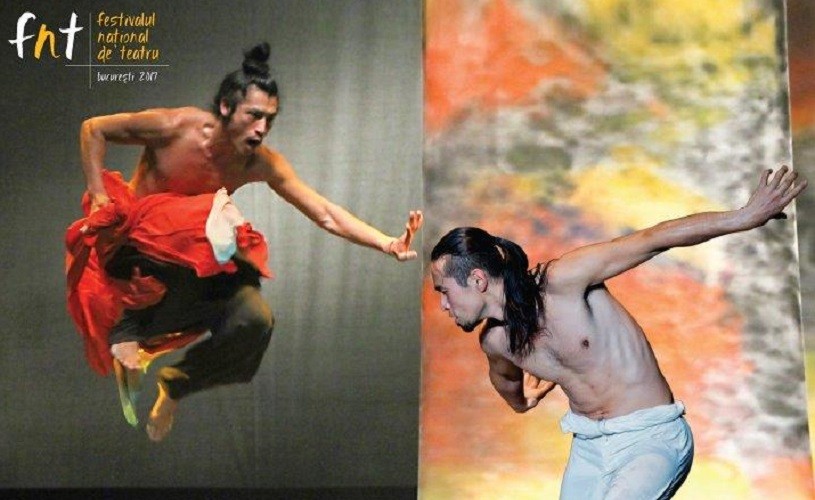 The workshop will take place between the 20th and the 26th October 2017 and is dedicated to Romanian dancers, choreographers and actors (18+).
Candidates are invited to send a CV, mini-bio or demo (name, age, contact info, as well as experience in or connections to dance should be included) to the following address: [email protected].
Application deadline: 12.10. 2017
The RNTF workshop will end with a public performance, the result of the research and study of the participants and the two choreographers.
The audiences are invited to the Independent Choreographic Centre LINOTIP (Ion Brezoianu Str 23-25, et. 1, Bucharest), on October 26, starting 21h.
About the invited artists:
WON WON MYEONG
Won Won Myeong was born in Seul (South Coreea), in 1976. He lives in Sweden and works all over the world. He is a graduate from the Seul Arts Institute and the National Korean Arts University, where he got in touch with several work methods and started developing his own.
Since 2001, he worked with Sungsoo Ahn Pick up Group (Seul), Bill Coleman (Toronto), Carolyn Carlson (Paris), Wim Vandekeybus/Ultima Vez (Bruxelles), Marie Chouinard (Montreal).
In 2015, he went back to work with Carolyn Carlson, creating Burning (solo), to the music of Meredith Monk, performance presented at the Romanian National Theatre Festival, as part of the Carloyn Carlson Company Short Stories. Recently, Won joined the Tero Saarinen Company Helsinki and has been a guest artist of the Mia Habib Company in Oslo.
His mentoring activity comprises a multitude of worldwide workshops, based on the concept of the Harmonious Man bringing together the emotional and mental aspects, in the attempt of understanding the methods most suitable for preparing the physical training of dance movements from the inside.
Won Won Myeong developed these methods both in a wide ranging research and along his career as a dancer.
YUTAKA NAKATA
Born in Japan, Yutaka Nakata trained as a classical dancer at the Nakata Theatre Ballet School in Himeki. At the age of 16, he joined the Melbourne National Ballet School in Australia, where he learned several forms of dance. In 2001, he graduated from the contemporary dance the Academy of the La Scala di Milano Theatre.
From 2002 to 2007 he was part of the München Ballet Theatre, run by Philip Taylor. He danced choreographies by Philip Taylor, JiríKylián, Carolyn Carlson e.a. and incorporated martial arts techniques in his own work: Tai-Chi and Ajan Lao school Muay-Thai.
Since 2007, he is one of the principal dancers of the Carolyn Carlson Company.
Yutaka Nakata has permanently been interested in sports, climbing, swimming. His universe expanded the moment when he discovered his mother's dance studio. As a child, he was preoccupied to improvise and to learn new moves.
He started creating choreographies to express his "inner journey" in 2001. Yutaka Nakata is self-confident and believes in his destiny. He is guided by his wish for sincerity and for allowing dancers to fill their creations with their own emotions, their own substance.
To him, life is a colourful mosaic, all of us leave our marks on it and beauty emerges from combinations of particular features- as expressed in one of his earliest works.