19 October| 18:00 – Bulandra Theatre, Liviu Ciulei Hall
20 October| 21:00 – Bulandra Theatre, Liviu Ciulei Hall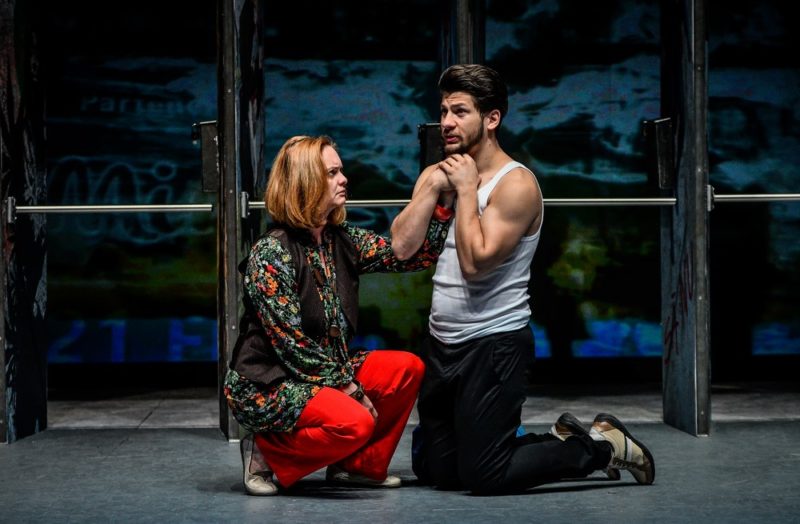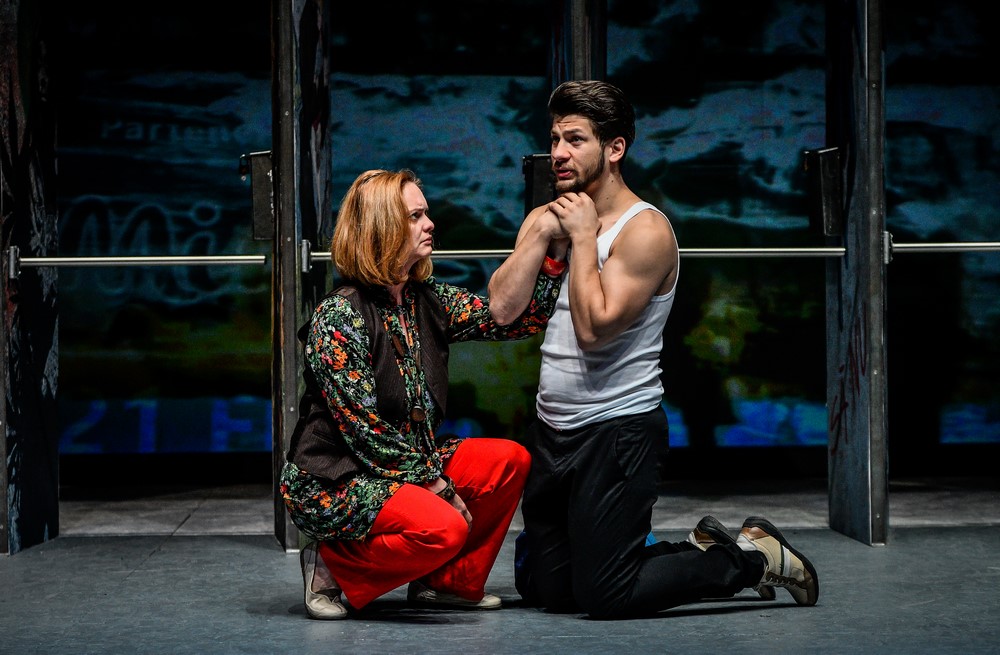 10 is an original project of its creative team, inspired by the Ten Commandments of the Old Testament. They have represented the moral code of the people of Israel, as well as the ethical foundation of the whole of Christianity for two millennia. The text contains ten stand-alone, but interconnected scenes, with ten main characters.
Cast:
I – Andrei Gîlcescu
II – Vlad Robaș
III – Raluca Iani
IV – Arina Ioana Trif
V – Cristian Timbuș
VI – Cristina Ragos
VII – Diana Fufezan
VIII – Marius Turdeanu
IX – Ciprian Scurtea
X – Serenela Mureșan
Directed by: Radu Alexandru Nica
Translation by: Sándor László
Set Design, Video and Light Design: Andu Dumitrescu
Original Score: Vlaicu Golcea
Length: 2 h 30 min (with intermission)
"Radu Stanca" National Theatre, Sibiu
English surtitles
Suitable for ages 14 and above
The jigsaw puzzle-like structure develops and completes itself gradually in a complex detective story script, each scene having one of the ten characters as a protagonist presenting their life from their own perspective, as a breaker of one of the Ten Commandments. The topic is loosely based on the actors' personal experiences, developed and fictionalized by the playwright.
Realized in the framework of Be Spectactive!, a project financed by the Creative Europe programme of the EU promoting performing arts and audience engagement. Its members are: the Municipality of Sansepolcro and Capotrave/Kilowatt (Italy), Bakelit Multi Art Center (Hungary), Domino (Croatia), Lift (the UK), "Radu Stanca" National Theatre (Romania), Tanec Praha (Czech Republic), York Theatre Royal (the UK). Research is led by: Fondazione Fitzcarraldo (Italy), Universitat de Barcelona (Spain), Université de Montpellier (France).