26 October| 20:00 – Bulandra Theatre, "Liviu Ciulei" Hall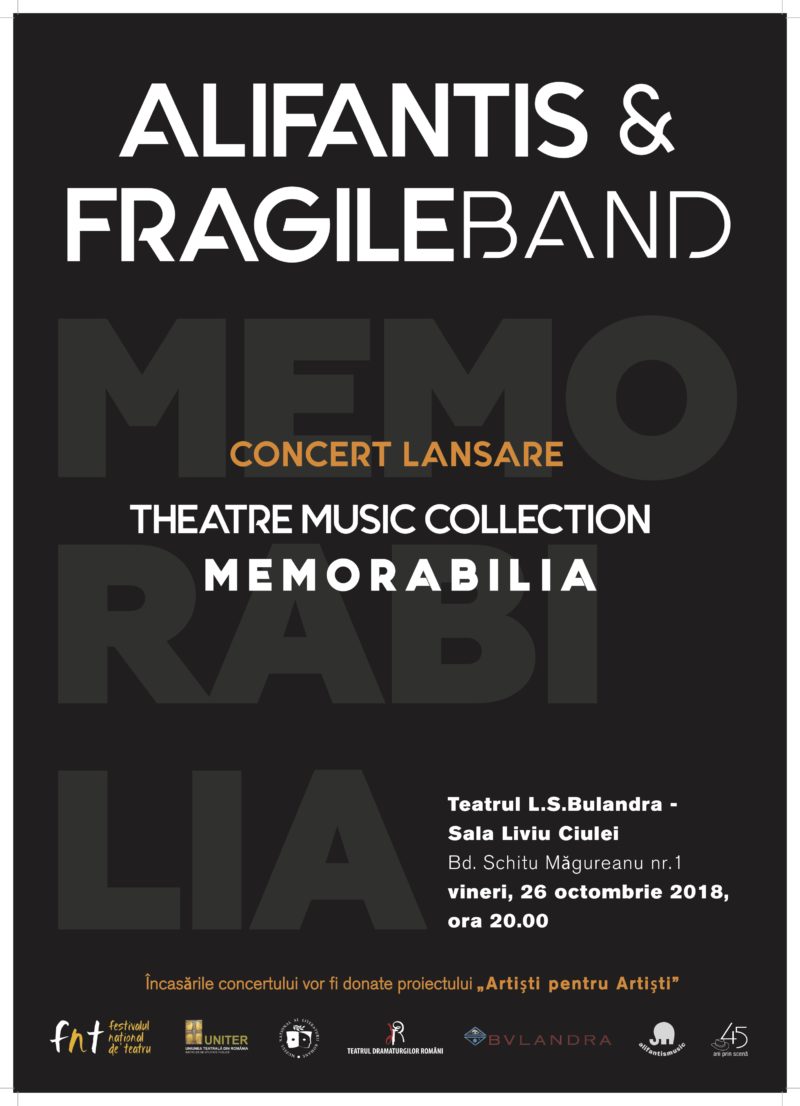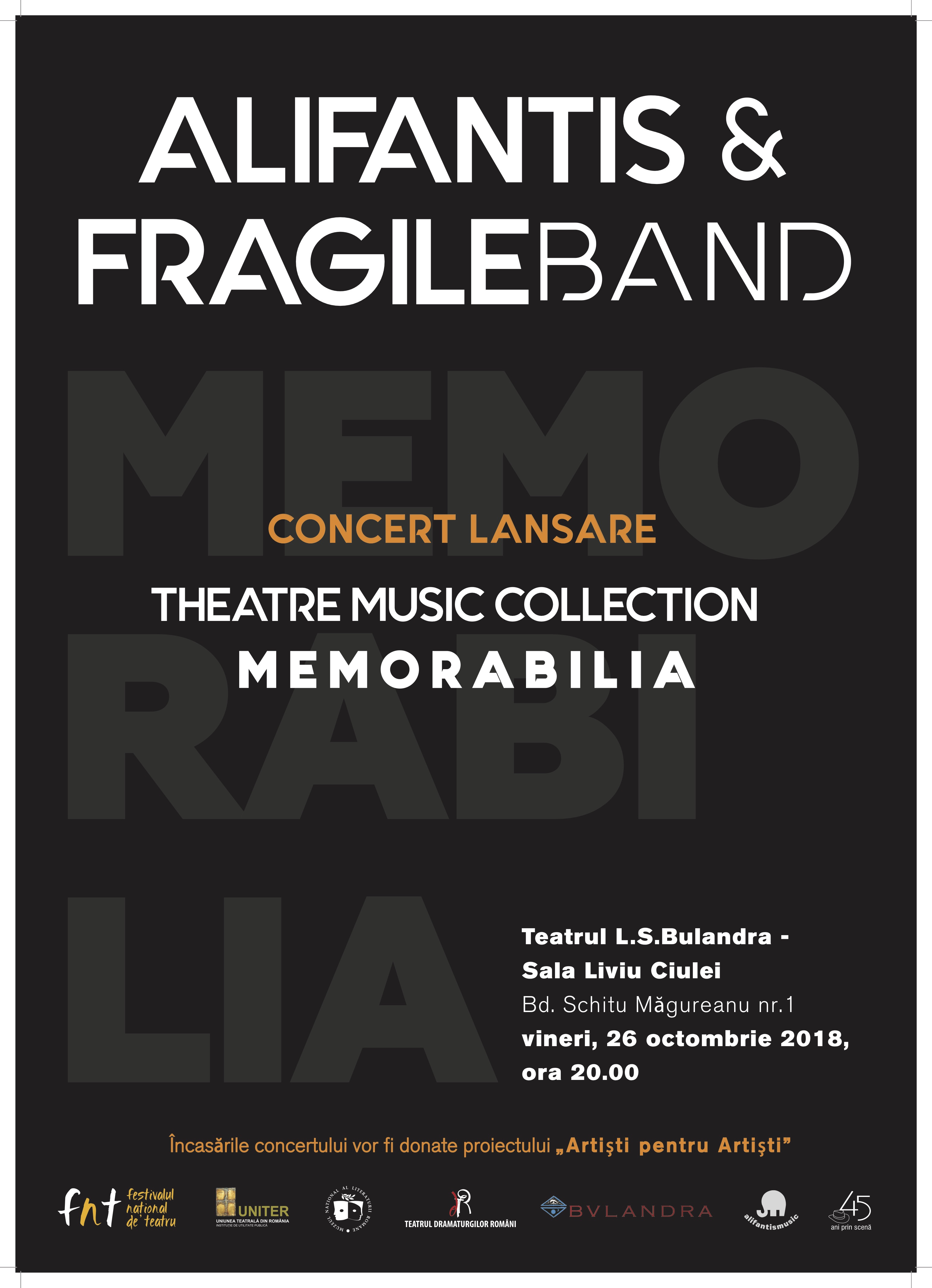 Artists: Nicu Alifantis, Adrian Flautistu, Răzvan Mirică, Lyuben Gordievski, Mihai Neniţă, Relu Biţulescu
Memorabilia is a delicate, frail, tender performance gathering spirited acoustic instruments, vibrating with emotion like the fibres full of energy which brought them to life, with the poetry that gracefully or boldly erupts, bearing feelings, love, reactions, passion, encounters, separation, just like our existence itself. What has come out of this alchemy? Music for theatre, a gentle breeze, an affectionate touch, the elixir of life, which will hopefully fill you with joy. And, since one needs to achieve everything once started, I have gathered all the events of the thirteenth night in a box. We shall open it together, one year after its making, in the same "Lucia Sturdza Bulandra" Theatre, because after 45 wonderful years spent in the distinguished family of Romanian theatre, I now have the honour of thanking you from the bottom of my heart.
So, Ladies and Gentlemen,
For the Thirteenth Night that we spent together last year, on the 27th day of November, for the trust that you placed in me so generously when you supported my dream about the thirteenth night; for the foyer adorned with memories; for the stage where the music of all theatre scores started to fall onto the world; for the hours that I spent going back into time to the theatres, directors, set designers, choreographers and all the special people that I had met and I can never forget; for the 45 years; for the love, respect and trust that you cast upon me; for so many other things, but first and foremost for having acknowledged me, perhaps far more than I deserve, I thank you!
At the end of it all, the Artist remains, a grain of sand carefully sieved and left right there, on the empty beach, among shells and algae, to be found next year or some other time or maybe never… Artists are like sand… We turn off the light and turn up the silence. Like an echo, the song still remains for many nights on. (Nicu Alifantis)
All concert ticket revenue will be donated to "Artiști pentru Artiști" ("Artists for Artists") – a project of the Romanian Association of Theatre Artist (UNITER).