23 October| 20:00 – I.L.Caragiale National Theatre, Bucharest, Big Hall
24 October| 18:00 – I.L.Caragiale National Theatre, Bucharest, Big Hall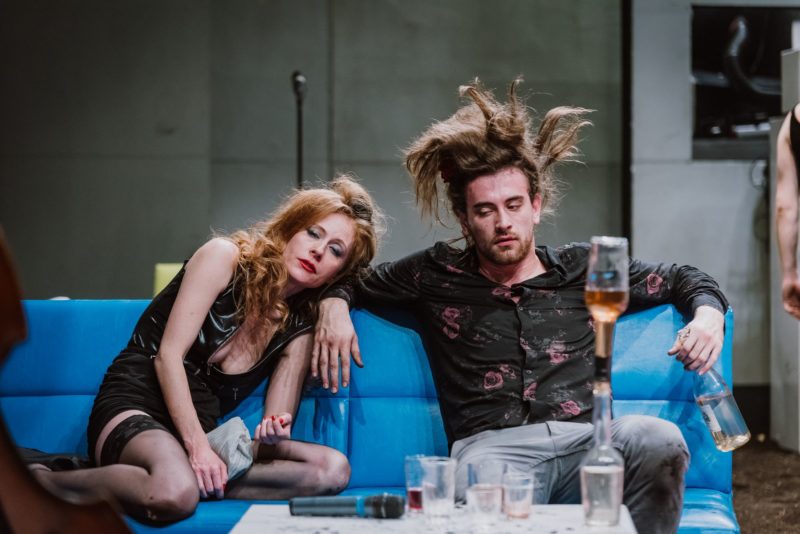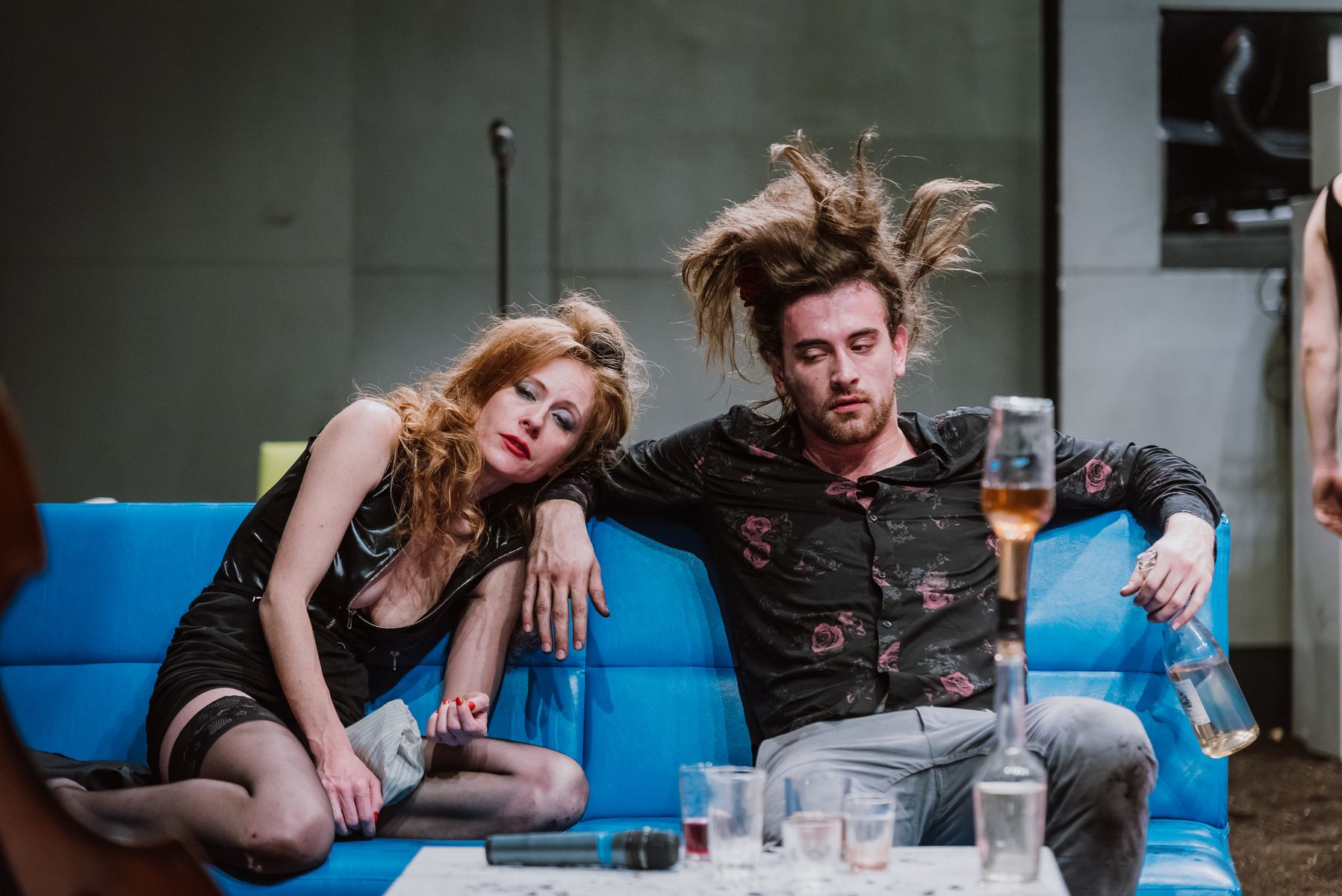 Young girls, models, newlyweds, middle-aged couples, bank managers, festival directors, deceived wives and husbands, a total of fourteen men and women of different ages, and different ranks confess in the play, about the world and our lost values.
Cast:
Márta: Kádár Noémi
Márk: Gáspárik Attila
Magda: Nagy Dorottya
Lőrincz: Bokor Barna
Gusztáv: Kovács Botond
Dóra: B.Fülöp Erzsébet
Károly: Galló Ernő
Laura: Berekméri Katalin
Max: László Csaba
Róza: Moldován Orsolya
Linda: P.Béres Ildikó
Rudolf: Kádár L. Gellért
Mátyás: Bartha László Zsolt
Bíborka: Simon Boglárka
Gábriel: Varga Balázs
A man: Ruszuly Ervin
*
Voice: Kásler Magda
Double bass: Kostyák Márton
Piano: Boros Csaba
Directed by: Radu Afrim
Set Design: Bartha József
Costumes: Moldován Orsolya
Choreography: Dabóczi Dávid
Original Score: Boros Csaba, Kásler Magda, Kostyák Márton
Assistant Director, Dramaturg: Szabó Réka
Light Design: Aszalos Attila
Length: 3 h 15 min (with intermission)
National Theatre of Târgu Mureș – "Tompa Miklós" Company
Performance in Hungarian with English and Romanian surtitles
Suitable for ages 18 and above
The author of the play, being the continuator of the New Drama movement in Russia and the initiator of the Oxygen artistic movement, experiments a theatrical language based on a completely new aesthetics: although it speaks of the cruel reality that surrounds us, he reintroduces poetry back into the theatre.
Radu Afrim creates real life situations in which the actors talk about their dilemmas in the strange state of drunkenness: Who is not afraid of death? What do faith in God, human fidelity and love mean today, when the everyday experience is not living transcendence but an aspiration to it? How could one live without lies?
The answer obviously depends on us.