22 October| 19:00 – NTF HUB, CINETIC Hall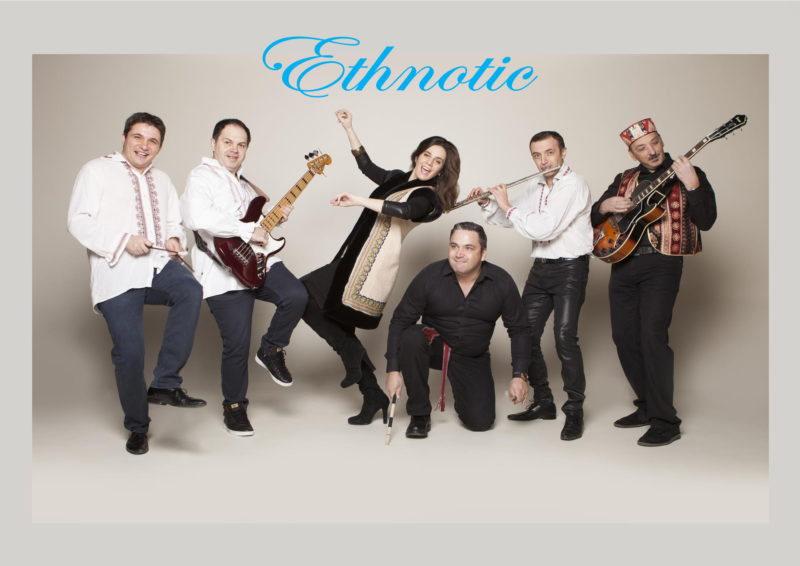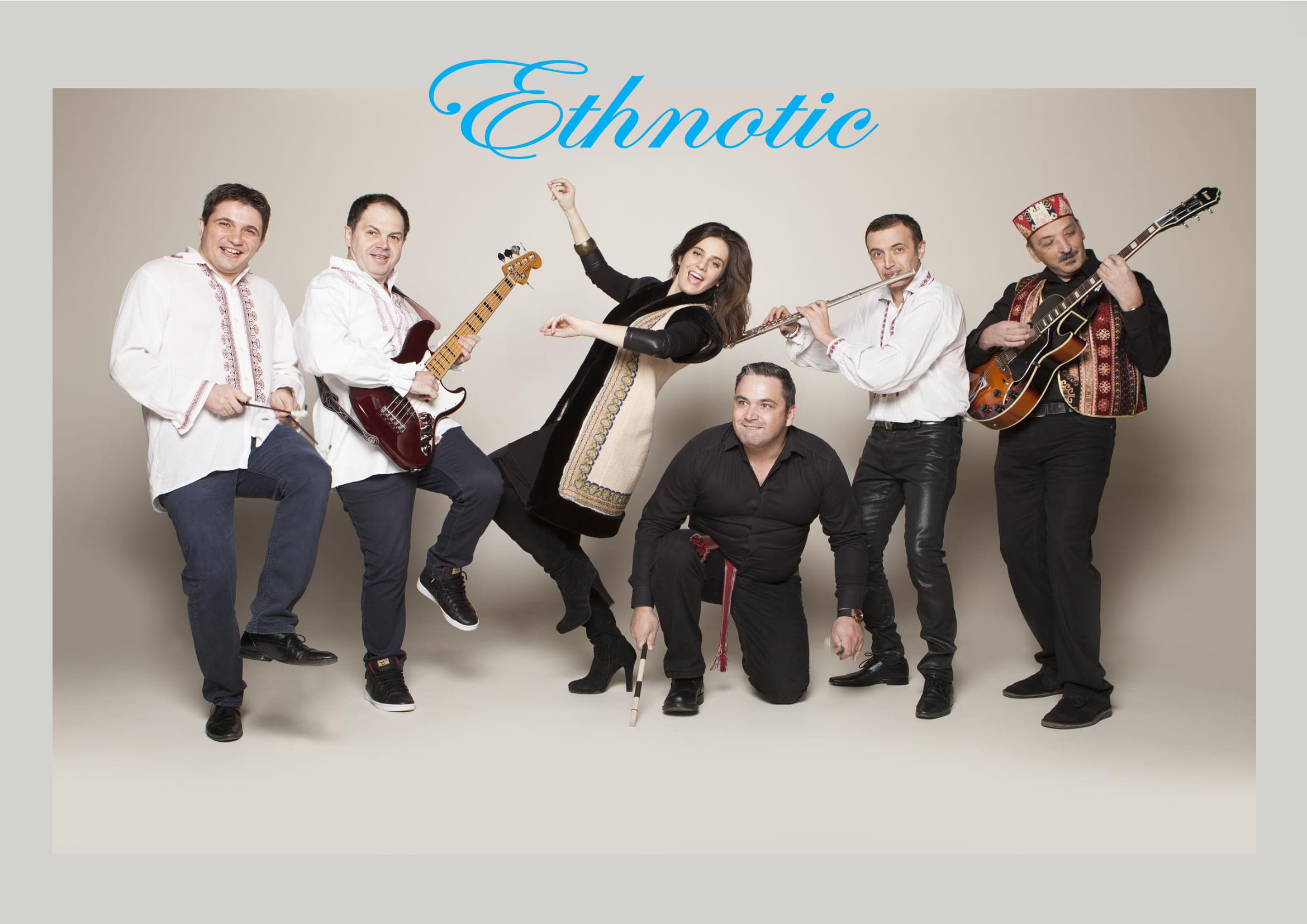 Artists: Irina Sârbu (voice), Anatol Cazanoi (cymbals and keyboard), Cezar Cazanoi (flute and kaval), Laurențiu Horjea (bass guitar), Capriel Dedeian (guitar), Dragoș Mihu (drums and percussion)
Romanian folklore is an ancestral sound universe, whose richness and beauty have not changed over the years. Moreover, Romanian folklore – with its particular rhythm, wavy melody, subtlety, power of expression and the power of an authentic collective artistic creation – is and will undoubtedly be a generous source of inspiration for Romanian and foreign musicians, for composers and interpreters of today and tomorrow.
Fully aware of all these, Irina Sârbu (voice), Cezar Cazanoi (flute and kaval), Capriel Dedeian (guitar), Anatol Cazanoi (cymbals and keyboard), Laurenţiu Horjea (bass) and Dragoş Mihu (drums) created a project symbolically called "Ethnotic". Their repertoire includes famous Romanian songs which they interpret in a new way, keeping their authenticity and beauty intact. The five artists, one singer and four instrumentalists, all have solid music training, they are experienced virtuosos with rich and various skills. Their minds and talent make music burst forth with bold, fresh, lively, inviting vigour. In the new sound universe, the rhythm and melody that mirror so well the Romanian soul and charm the heart of foreigners, they all mix in an inspired way with the freedom of American jazz. The Romanian flute is elegantly combined with sophisticated harmonies, the instruments merge in unexpected, yet charming sounds, the voice alternates lyrics with jazz improvisation at its best, and the whole product is set upon a solid and firm scaffolding, which still allows each interpreter the freedom to shine in imaginative solo pieces.
The Ethnotic Project is deeply and firmly rooted in Romanian folklore, whose sap gives life. The musicians use it plentifully and transform it into an old-and-new original artistic product of the best quality and universally valid.