22 October| 20:00 – I.L.Caragiale National Theatre, Bucharest, Studio Hall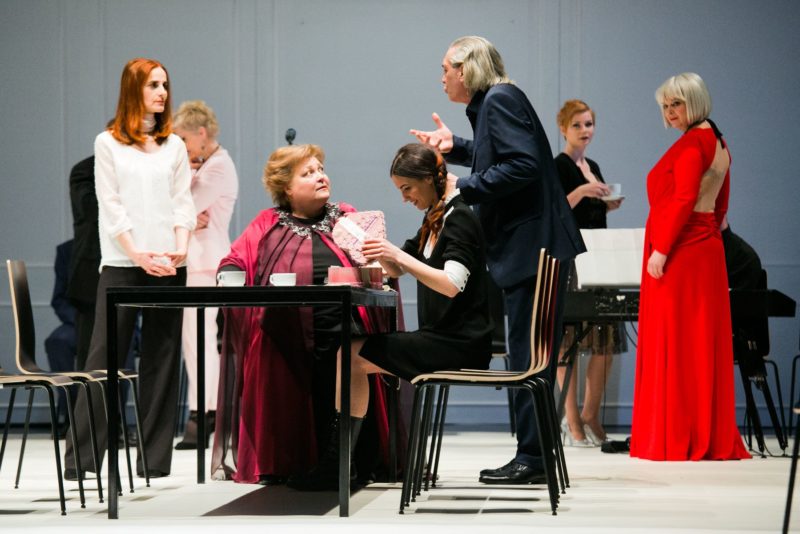 Chekhov's play tells the story of Nikolai Ivanov, a man burdened with debt and surrounded by people he does not understand.
Cast:
Ivanov Nikolai Alekseyevich : Nicu Mihoc
Anna Petrovna: Elena Purea
Sabelski Matvei Semionovich : Dan Rădulescu
Lebedev Pavel Kirilici : Nicolae Cristache
Zinaida Savisna: Tina Moga Oltean
Sasha : Loredana Dascălu
Lvov Evgeni Konstantinovich : Mihai Crăciun
Babakina Marfa Egorovna: Monica Ristea
Borkin Mikhail Mikhailovich: Costin Gavază
Kosih Smitri Nikitich : Csaba Ciugulitu
Avdotia Nazarovna: Cristina Holtzli
Guests: Ion Vântu, Cristian Iorga, Sergiu Marocico, Luchian Pantea, Emilia Banciu, Claudiu Banciu, Gabriela Bacali, Erika Domokos, Bianca Fărcaş, Tiberius Vasiniuc
Gavrilă: Ştefan Mura
The Pianist: Zeno Apostolache Kiss
Translated by: Ludmila Székely Anton
Adapted/Dramatized by : Claudiu Goga
Directed by: Claudiu Goga
Set and Costume Design : Lia Dogaru
Music preparation : Zeno Apostolache Kiss
Light Design: Claudiu Goga
Videomapping: Lucian Matei
Length: 2 h 30 min  (with intermission)
The National Theatre Târgu-Mureș, "Liviu Rebreanu" Company
Suitable for ages 12 and above
The absurd, the lack of sense, the existential embarrassment are the coordinates of this character. The list above is completed by an alternation of happiness and depression, generated by the world in which Ivanov lives ‒ a society eroded by gossip, gamblers, heavy drinkers and upstarts.