25 October| 11:00 -13:30, LINOTIP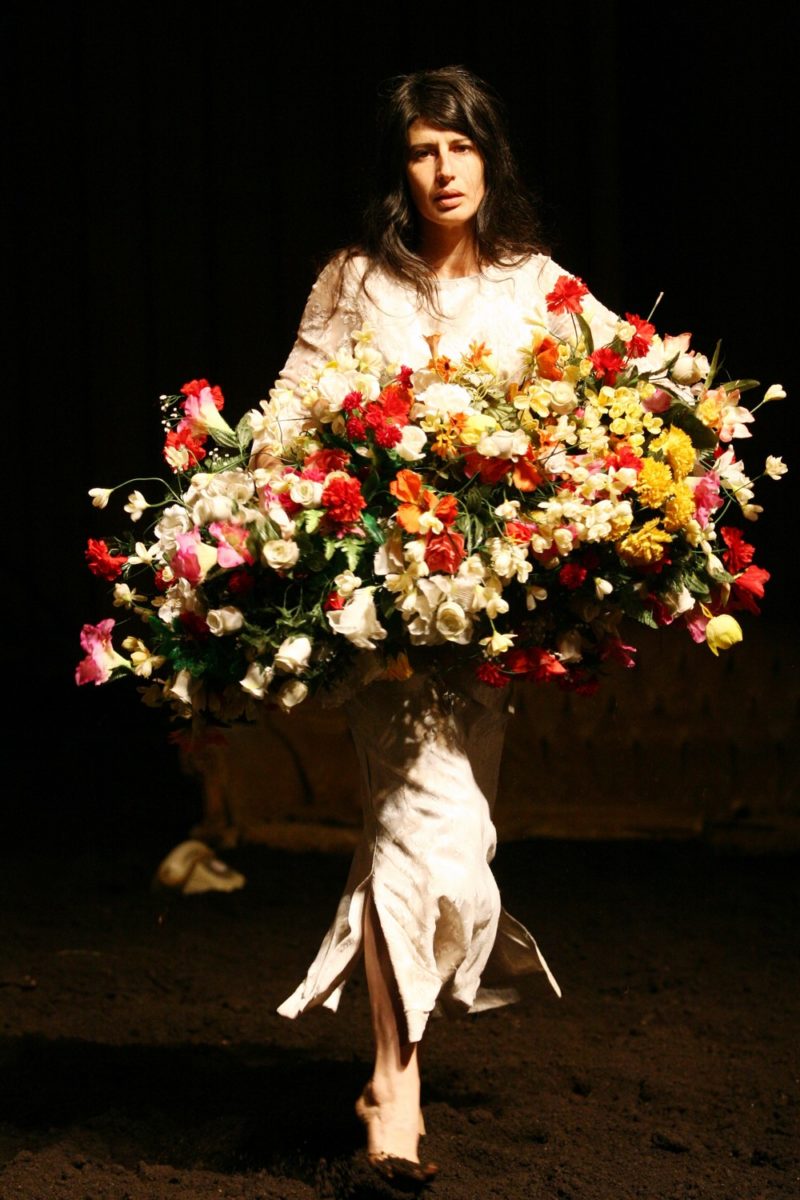 Director of Moeder ‒ guest performance at the National Theatre Festival, a work of the Belgian company Peeping Tom, which she founded with Franck Chartier ‒ choreographer Gabriela Carrizo will deliver a Masterclass dedicated to actors-dancers and choreographers in Romania.
Gabriela Carrizo was ten years old when she started dancing at a multidisciplinary school that had what was at the time the only group of contemporary dance for children and teenagers. Under Norma Raimondi's direction, the school went on to become Córdoba's University Ballet, where Gabriela danced for a couple of years, and where she created her first choreographies. She moved to Europe when she was nineteen, and over the years she worked with Caroline Marcadé, Les Ballets C de la B (La Tristeza Complice, 1997, and Iets op Bach, 1998), Koen Augustijnen (Portrait intérieur, 1994) and Needcompany (Images of Affection, 2001). She never stopped working on her own choreographies, and these years saw the production of a solo piece, E tutto sará d'ombra e di caline, and Bartime, a collaboration with Einat Tuchman and Lisi Estaras. She also created the choreography for the opera Wolf (2002), by Les Ballets C de la B. She played a leading role in Fien Troch's movie Kid (2012). Gabriela directed The Missing Door (2013) for the Nederlands Dans Theater – NDT 1 in The Hague and The Land (2015) for the Ensemble of Residenztheater (Munich, Germany).
Gabriela has been the artistic director of Peeping Tom, along with Franck Chartier, since they co-founded the company in 2000.
As a company, Peeping Tom is a structure that developed organically, with deep roots, one in which life and work, research and performance, merge. From the start, the founders have worked with a very solid group of artists who turn their souls outwards during the slow and intuitive creative process that precedes each new production. Typically, the performers on stage address each other by their real name. In Caravana (1999), an in-situ show set in an RV, the audience could peep in through the windows and see the life of the young couple, Franck and Gabriela, inside; since then, their productions have allowed the external world to inch its way in more and more. Meanwhile, the company's organizational model has gone through three stages of development: first a collective, followed by the joint artistic direction of the two choreographers (Carrizo and Chartier), and gradually evolving towards its current configuration, in which each production is directed singly. This last phase has given the choreographers more space to nourish their own vision with what comes from outside, while still being able to rely on the other for artistic input and an as an external eye.
"Some plays are more narrative than others, but the course of action rarely follows a logical or chronological course. We represent the time of dreaming and of the subconscious, the time of a mental world. While we are discussing together at the moment, your thought may escape for a few seconds, before returning to our conversation. It is this kind of time that we try to stage, stretching it, letting the story fork to follow a character in his thoughts, then return to his object. This process allows you to zoom in and amplify certain sensations or memories." (Gabriela Carrizo)