27 and 28 October| 18:00 – Odeon Theatre, Majestic Hall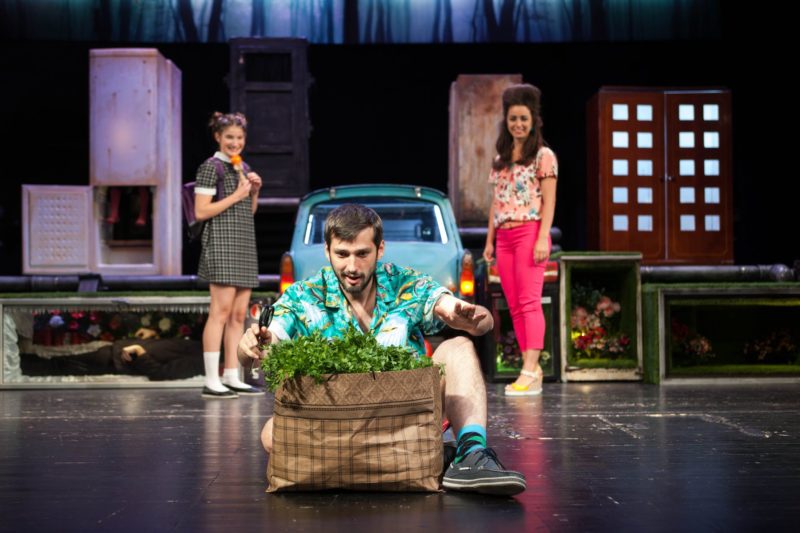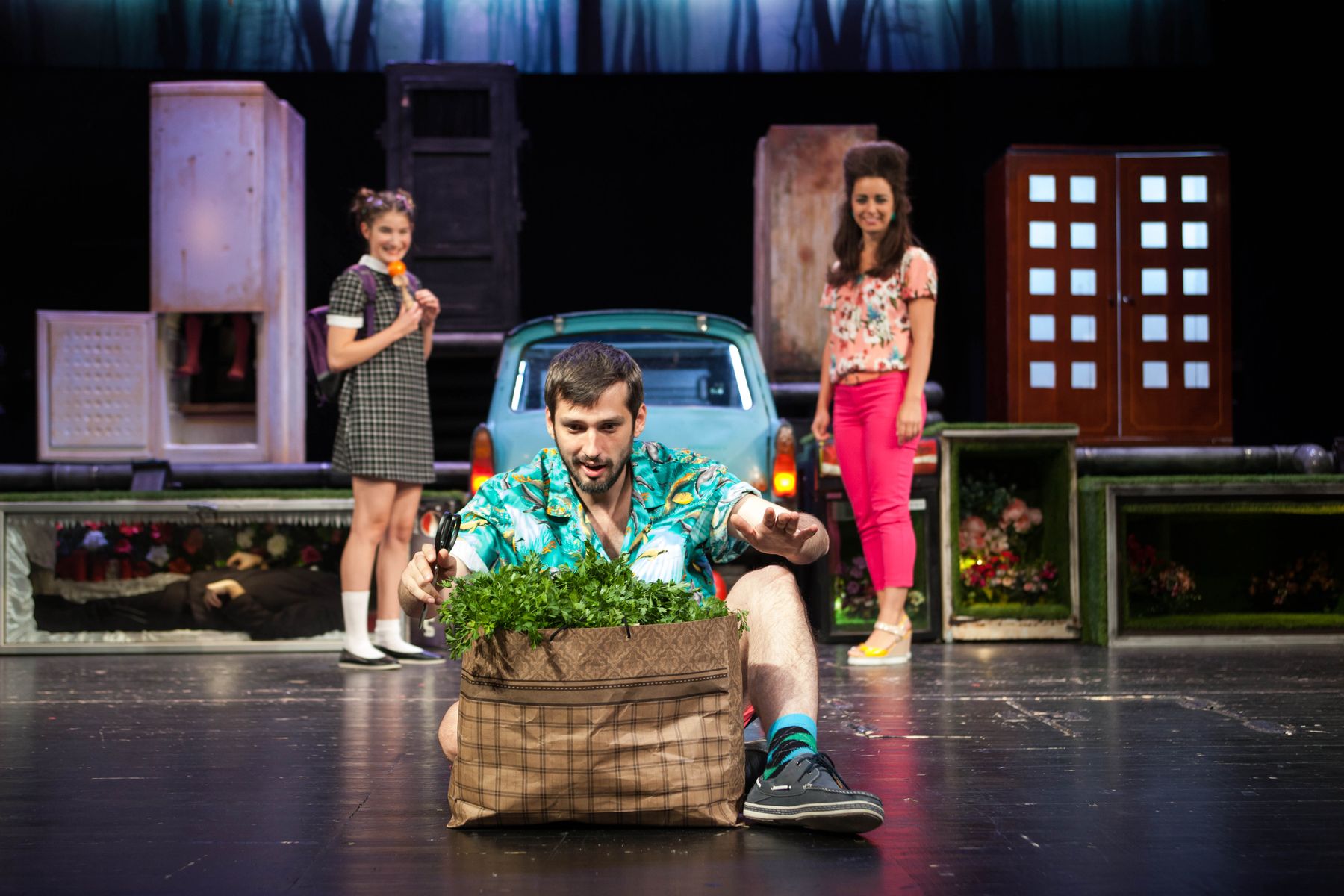 By meeting director Radu Afrim, Mavritsaki's text becomes the structure generating a truly electrifying world on stage, cunningly draped in the abrasive sincerity of extreme situations. Beyond the real event that amazed the public, the challenge of the performance is rendering into perspective the various modalities in which people today seek escape routes away from a standardized environment to which they no longer belong.
Cast:
Fabiana: Cătălina Bălălău
Wolfgang: Florin Hriţcu
The Father's Ghost : Andrei Merchea Zapotoţki
The Neighbour: Mircea Postelnicu
Wolfgang's Mother : Loredana Grigoriu
Wolfgang's Friend : Emanuel Becheru
The Woman : Cristina Mihăilescu
The Jeweller: Valentin Florea
Fabiana's Mother: Sabina Brânduşe
Translated by: Doru Mareş
Dramaturgy: Radu Afrim
Directed by : Radu Afrim
Set Design: Romulus Boicu
Costume Design: Erika Márton
Sound Design: Radu Afrim
Song lyrics : Andrei Merchea Zapotoţki
Length: 2 h 20 min  (no intermission)
Youth Theatre, Piatra Neamț
English surtitles
Suitable for ages 16 and above
Some appeal to extremely radical violence stupefying an entire community, while others are forced to immerse into a radical experience in order to understand the deep inner mechanisms that generated the violence. Even more than physical relief, this understanding is the key to the true liberation of the victim, including the freedom to forgive her tormentor.
"This performance reveals how fragile we are, but it also talks about captivity, not necessarily within the confines of a cellar or a trunk; it may be your own family, your own city, your country, with which you develop a relationship of love and hatred; it questions the limits of our tolerance, and whether we often prefer harmful cohabitation to saving ourselves." (Radu Afrim)