21 October| "I.L.Caragiale" National Theatre, Tapiserii Hall (Tapestry Foyer)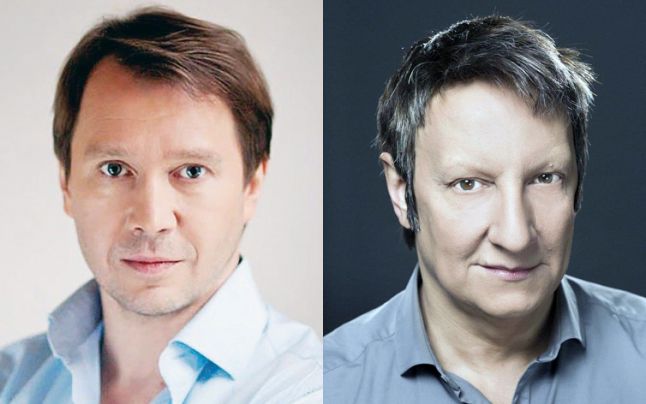 The 27th edition of the National Theatre Festival is the host of two great names of international theatre: Canadian director Robert Lepage and actor Evgeny Mironov, the artistic director of the Theatre of Nations, Moscow.
The festival audience will have a chance of a dialogue with the two remarkable guests of the NTF 2017 edition, the evening following the opening performance of the Festival, HAMLET|COLLAGE, described by director Robert Lepage as follows: "Ultimately, it is a play about madness, and a one-man Hamlet certainly asks of the performer to put himself in some kind of mad schizophrenic state in order to convey all characters of the play. Lending one's flesh to all protagonists also gives them some kind of family resemblance underlying the incestuous nature of a play where a brother's love for his sister exceeds moral boundaries, where a newly widowed Queen weds her own brother in law and where many scholars wonder how a Lord Chamberlain has such easy access to the royal bedroom. This collage is the result of a long series of reflections and conversations between an avid Russian actor and an eager French Canadian director who both had the desire to learn from each other about contemporary stage acting, modern storytelling and Shakespeare and I have to admit that through all this process I have been bedazzled and humbled by such
demonstration of courage, generosity and sheer talent on the part of my main collaborator."
The event Dialogue with Robert Lepage and Evgeny Mironov is designed and moderated by Marina Constantinescu, Artistic Director of NTF.
Robert Lepage
Robert Lepage was born in Quebec in 1957. He entered the Conservatoire d'art dramatique de Québec in 1975. After a study period in Paris in 1978 he returned to Quebec and became involved in many creative projects, gaining experience as an actor, author and director. In 1985, The Dragons' Trilogy gained him an international reputation. A turning point in his career came with the founding of his production company, Ex Machina, in 1994. Under his artistic direction, this new team produced a steady output of plays, beginning with The Seven Streams of the River Ota (1994), A Midsummer Night's Dream (1995) and Elsinore (1995). In 1994, he wrote and directed his first movie — Le Confessional. Robert Lepage's filmography career was followed by the films Le Polygraphe (1996), No (1997), Possible Worlds (2000), the film version of his play Far Side of the Moon (2003), as well as the film Triptyque based on his play Lipsynch. He went on to direct Polygraph in 1996, Nô in 1997, Possible Worlds in 2000, and finally, in 2003, a film adaptation of his play The Far Side of the Moon (2003). La Caserne, a multidisciplinary production centre in Quebec City, opened in 1997 under Robert Lepage's leadership. In their new quarters, he and his team created the above mentioned The Far Side of the Moon (2000), The Andersen Project (2005), Lipsynch (2007) among others. He designed and directed Cirque du Soleil shows: KÀ (2005), a permanent show in Las Vegas, and TOTEM (2010), a show under Grand Chapiteau that will tour worldwide. At the moment Lepage is working on his tetralogy Playing Cards. Currently two parts have been staged – Spades and Hearts. Robert Lepage made a grand entrance into the opera world when he staged the successful double bill Bluebeard's Castle and Erwartung (1993). His presence on the operatic stage continued with The Rake's Progress (2007), The Nightingale and Other Short Fables (2009) and Wagner's Der Ring des Nibelungen at the Metropolitan opera (2010-2012). Robert Lepage's work has been recognized by many awards. Among the most important: he received the Stanislavski Award for his contribution to international theatre (2005), production of the Far Side of the Moon is recognized by the Golden Mask Festival of Russian Performing Arts in the category of Best Foreign Production (2007), the Festival de l'Union des Théâtres de l'Europe (2007) and the Eugene McDermott Award in the Arts at MIT (2010).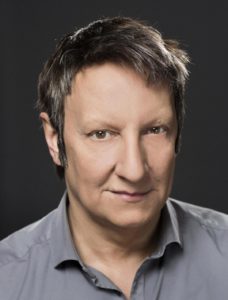 Evgeny Mironov
Russian theatre and film star Evgeny Mironov took part in numerous international theatre productions including ones directed by such outstanding stage directors as Peter Stein (Germany), Declan Donnellan (UK), Thomas Ostermeier (Germany), Alvis Hermanis (Latvia), Robert Lepage (Canada), Eimuntas Nekrošius (Latvia), Robert Wilson (USA), and many others.
After graduating from the Moscow Art Theatre Studio School in 1990 (course mentor Oleg Tabakov), Evgeny Mironov joined the company of Oleg Tabakov's Studio Theatre and quickly became their principal actor, also making appearances on stage of the Moscow Art Theatre.
Since December 2006 Evgeny Mironov holds position of artistic director at the Theatre of Nations. Two times State Prize winner, and three times winner of the Golden Mask National Theatre Award as "best actor", Evgeny Mironov also holds four Crystal Turandot awards, an International Stanislavsky Prize, a Grand Prix of Geneva International Film Festival etc.
Alongside his artistic career Evgeny Mironov is known for being a co-founder of the Artist Foundation in Support of Art Workers (2008), and a co-founder and artistic director of TERRITORIЯ International Festival and School of Contemporary Performing Arts, while he also holds a seat at the Council for Culture and Arts at the Office of the President of Russian Federation.