16 – 30 Oct | University Square Passage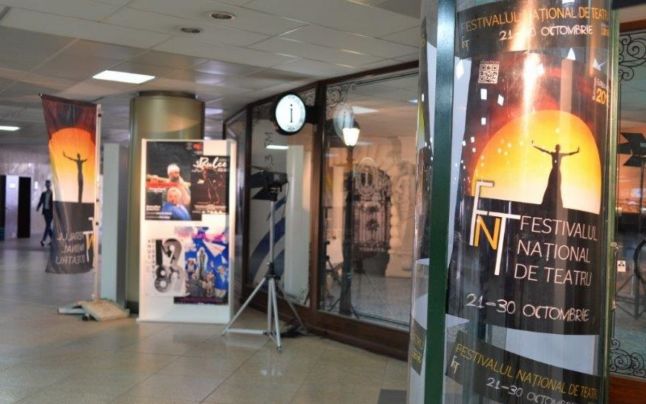 Open in the underpass of the University Square, one of the most populous pedestrian passages in Bucharest, the NTF Passage is the interface of the Festival and the public, the theatrical halt for the hurried, busy passers-by. The cold empty space of the University Square underpass changes all of a sudden, it gets bright and full of colour, it becomes welcoming and friendly, and the people stop in surprise. The NTF passage changes looks every year, as a sort of open mirror of the Festival, which introduces, prepares and informs the public about the event.
The National Theatre Festival Passage is a large open visual space, as it hosted exhibitions such as the poster exhibition "Afişele vremii. Vremea teatrului" ("Posters in time. The time of the theatre"), dedicated to the 25th anniversary of NTF, the theatre photography exhibition called "Retrospective" ("Retrospectives") signed by Maria Ştefănescu and Sorin Radu, the exhibition called "Magistre fără seamăn, slavă!" ("Glory to you, unparalleled Master!"), dedicated to actor George Constantin. The National Theatre Festival Passage will host a special exhibition – "Theatre changes the World", where all passers-by can find out more details on the 27 th edition of the Festival.