23 October| 22:00 – POINT
24 October| 18:00 – POINT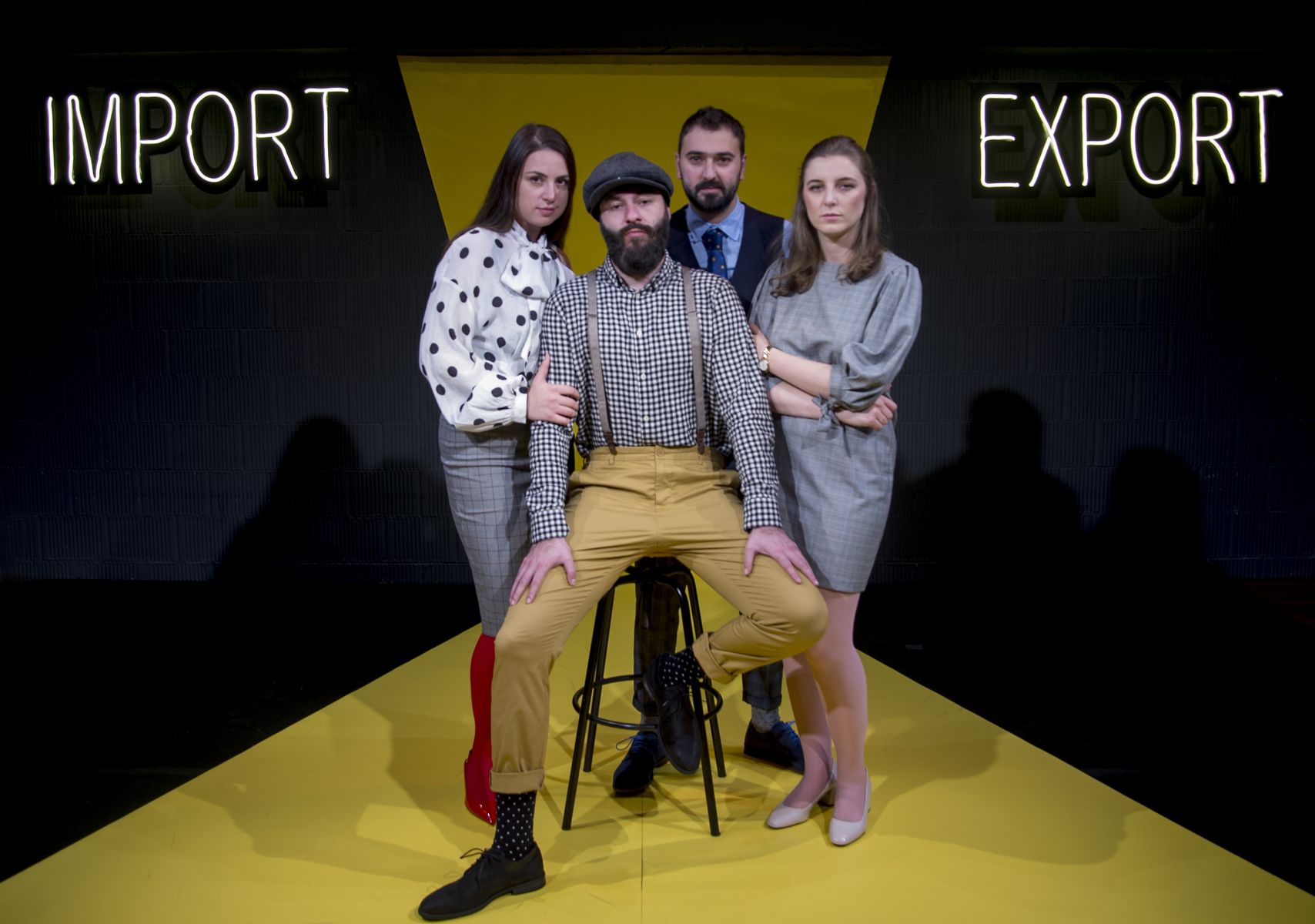 The merry existence of Alex Tocilescu ‒ advertiser and president of the Owners'Association of the block of flats in which he lives, recently returned to Romania after 20 years of living in Germany and in the US ‒ is shattered when his neighbours and friends decide to massively emigrate.
Cast:
Constantin Dogioiu
Crina Ene
Silvana Negruțiu
Alex Zob
Directed by: Catinca Drăgănescu
Set Design, Sets and Costumes : Omid Ghannadi
Light Design: Bogdan Gheorghiu
Length: 1 h 30 min  (no intermission)
GO WEST and POINT
English surtitles
Suitable for ages 16 and above
Made for Export stands at the crossroad between the Tocilescu family history and the migration story of a generation who is constantly on the move. This is a show that belongs to the young and angry, to the nostalgic and brave. It is the story of those who leave, of those who come back and of those who stay.
The original text, written by Alex Tocilescu himself, is the result of a collaborative process that started from 100 real-life migration stories of young Romanians, carefully collected over a period of three months, mixed and interconnected with the author's personal biography.
Made for Export is the second play on migration developed as part of the GO WEST platform, emphasizing and debating the brain drain phenomenon from East to West. Romania is no exception to that.
According to the National Institute of Statistics, one Romanian leaves the country every 5 minutes and 27 seconds.