28 Oct| 19:00 – ACT Theatre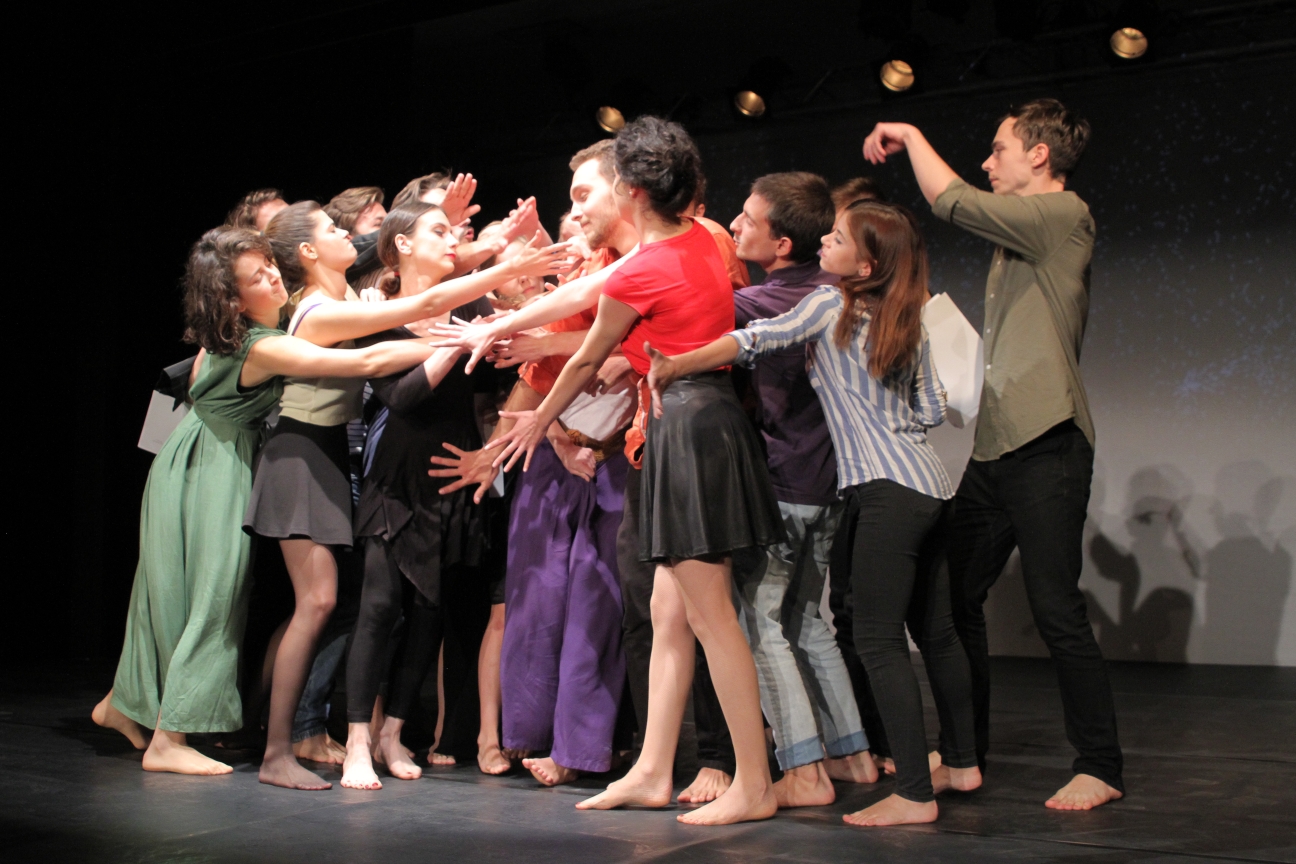 Gala Hop" is the only performing arts festival/competition in Romania, with a rich 20-year history behind! Despite being a foreigner to the idea of competition among artists, I admit that our profession revolves round the Agon. Fighting against yourself, against the character, against catching Life in a Form of expression, against the author, the director and even against the audiences. A fight which helps us surpass ourselves, become better people and better artists, contribute essentially to the development of our art!
(Free admission within available seats)
The first step forward is admitting the stage at which you are, no matter how painful or difficult that may be. And for that, you need Encounters and a lot of courage. Because no creation is possible without courage. In its very essence, creation is an act of courage, an act of will, not just a simple moment of inspiration. Although the very short amount of time spent during the competition itself does not allow for a change in attitudes, I truly believe that the strong impact of one's own image can be the seed of the young creators' later personalities. "Gala Hop" is the only opportunity to celebrate the Beginning, to establish the basis of a statement for the future generation, of sharing their artistic and human quest. It is a chance of collective communion, of expressing the artistic and stylistic belief of young artists, the only chance to remind the world that they are strong and important. It is the only moment, similar to that of Creation, in which the Beginning can lead to the solidarity of the whole guild, when the energies, the efforts and creativity of the young actors and their mentors can create a new world, the hopeful moment we all need at the end of our career, when we are tired and weakened by having fought for our ideals, and at the same time the moment our young colleagues need in order to better express themselves. The young actors are responsible for the authenticity, professionalism, value and honesty of this moment. They are the only ones who can turn "Gala Hop" into the highly valuable professional competition that we all wish for.
Miklós Bács Artistic Director