BOOKS, NEWSPAPERS, PUBLICATIONS
in the 31. edition of the NTF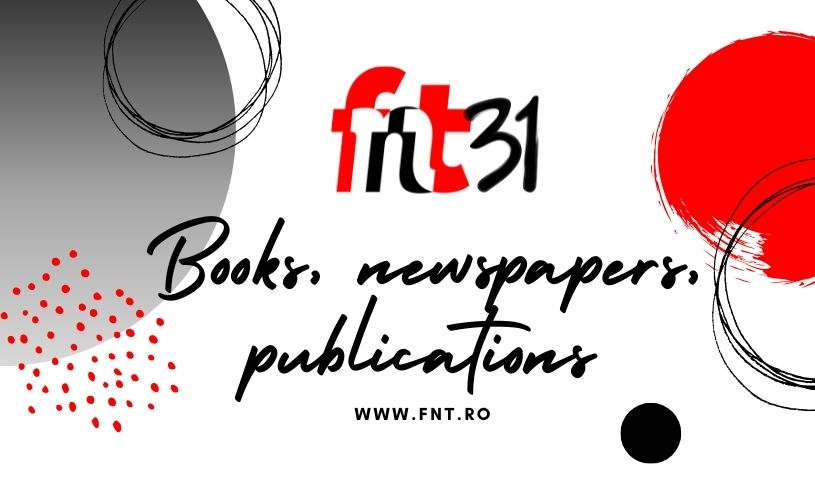 This year we brought together 45 "stories" that we offer to the audience within the National Threatre Festival. Never before have we had such a large number of publications to be launched in the festival! Might the pandemic be the engine that drives this record-breaking harvest?
Novels, essays, theatre chronicles, disclosures, history, theatre plays – all put together in volumes that have as main characters or are (many of them) bearing the signature of heavy names in the field of performing arts: Andrei Șerban, Silviu Purcărete, Alexandru Darie, Alexander Hausvater, Liliana Tomescu, Mihai Măniuțiu, George Banu, Mihai Mălaimare, Cornel Todea, Vlad Mugur, Laurence Olivier… and so many more authors, whose work is just a click away from all those wanting to enjoy it!
As for the topics you will find in the pages of these volumes to be launched in the 31. edition of the NTF, here are but a few clues:
Stories about theatre students. A re-writing of Hamlet. The first history of the circus ever published in Romania. How to discover the world through play. About immortality. About the difficult relationship between fathers and sons. What lies beyond the horizons we have access to? Stories about love, eclipse and sad bygone times. Stories of life and theatre. Tragic stories, optimistic stories, dramatic stories, enriching stories!
Follow the Books, Newspapers, Publications in NTF 31!